Activist/Literary Icon Evans to Receive MXIBS Award
by Steve Charles • March 17, 2008

Share: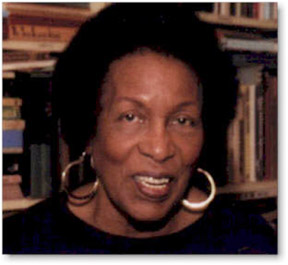 Poet and literary icon Mari Evans will be honored with the second annual Jasmine Robinson Pioneer Award from the Malcolm X Institute of Black Studies at Wabash College this Thursday.

The public is invited to the ceremony, which will include remarks from the acclaimed author, poet, playwright, and educator, and will be held in the Korb Classroom of the College's Fine Arts Building at 7 p.m.

Formerly the Distinguished Writer and Associate Professor at Cornell University's Africana Studies and Research Center, Professor Evans first gained literary acclaim with the publication of her books of poetry, Where is All the Music?, in 1968, and I Am a Black Woman, in 1970. She is also the author of numerous articles, books for children, and plays, and she has received fellowships from the MacDowell Colony, Yaddo, the National Endowment for the Arts, and the John Hay Whitney Fellowship. She is a contributor to and an editor of the volume Black Women Writers (1950-1980): A Critical Evaluation (1984), and also has taught at Spelman College and Purdue University.

A political activist and volunteer, she is a board member of the Washington-based National Center for Women in Prison, and of the Christian Children's Storehouse, an education group based in Accra, Ghana. In 1997, she was celebrated with her photo on a Ugandan postage stamp.

In Continuum, her latest book of poetry published last year, Professor Evans writes: "…I try, to recover for us on the page what it means to be human."

Professor Evans is the second recipient of the Jasmine Robinson Pioneer Award, which was established last year by the MXIBS "to celebrate the achievements women who, like Jasmine Robinson herself, have made significant contributions to their field and have shaped and nurtured the lives of African Americans."

The first Black woman to work at Wabash, Robinson is a Crawfordsville resident who served in the College's Computer Services department and has been a mentor to generations of young men at Wabash.