Wabash Receives $1.5 Million for Pastoral Program
by Jim Amidon • December 17, 2007

Share: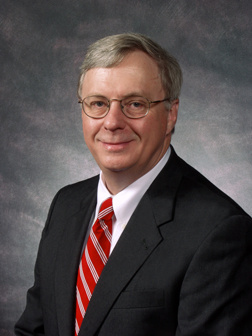 Wabash College has received a $1.5 million grant from Lilly Endowment Inc. to establish the Wabash Pastoral Leadership Program. The Program will target Indiana pastors with between five and 10 years of experience following their graduate seminary studies and invite them to participate in a two-year program of leadership development and pastoral reflection.
The focus of the Wabash Pastoral Leadership Program will engage pastors in explorations of critical economic, educational, and political challenges facing Indiana communities and help them develop the knowledge and skills to become stronger leaders in their congregations and communities.
"Pastors play important roles in sustaining the vitality of local Indiana communities," said Craig Dykstra, senior vice president for religion at the Endowment. "We are delighted that Wabash will create a leadership program that recognizes and honors their work, helps them understand more deeply challenges faced by Indiana, and prepares them to become increasingly effective leaders in congregations and communities."
"Wabash College has a long history of commitment to preparing effective leaders," said Wabash President Patrick E. White (pictured right). "We are pleased to join with Lilly Endowment in inaugurating the Wabash Pastoral Leadership Program. This program will enrich the lives of leaders involved and the communities they serve."
Pastors involved in the program will meet on the Wabash College campus 10 times over a two-year period to meet with civic, government, business, and religious leaders to discuss issues that affect local Indiana communities. The pastors will learn about a range of topics, such as statewide efforts to strengthen public education, Indiana economic initiatives, government responses to property tax and other issues, the impact of immigration on local communities, and advances in medical research and their impact on health care.
In addition, the pastors will participate in a study tour in North America during the first year and an international study tour in the second year of the program to learn about transnational contexts. One group of pastors will begin in January 2009 and the second in 2011.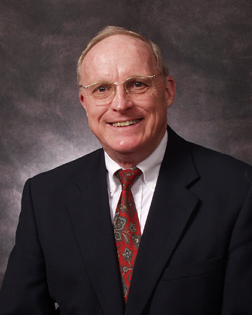 Raymond B. Williams (pictured left) will be the founding director of the program. He is the LaFollette Distinguished Professor in the Humanities emeritus and he was the founding director of the Wabash Center for Teaching and Learning in Theology and Religion, also funded by Lilly Endowment.
"For many years the College ran the Wabash Executive Program that developed potential for leadership in executives in business and industry," said Williams.
"The College now runs the Wabash Center for Teaching and Learning that develops leadership in faculty of colleges, universities, and seminaries. So it is exciting to be part of this new profession-specific leadership program for talented pastors in Indiana."
The program will be housed in Trippet Hall on the Wabash College campus. Please contact Dr. Williams (williamr@wabash.edu or 765-361-6336) for additional information.