Leonard Sax to Discuss Single-Sex Education
by Kim Johnson • November 2, 2007

Share:
Leonard Sax, M.D., Ph.D., author of Why Gender Matters will be on the Wabash College campus November 5and 6. Dr. Sax will be participating in classroom and small group discussions, lectures, and will present a keynote address.
Dr. Sax's keynote address will be Monday, November 5, at 8 p.m. in Hays 104. In it, he will be discussing all-male educational institutions and the some of the most pressing questions for Wabash College.
In addition, he will present a biology lecture Tuesday, November 6, at 4:15 p.m. in Hays 104 titled "Sex Differences in Sensation and Perception: Hard Wired Sex Differences in Hearing, Vision, and Smell among Mammals."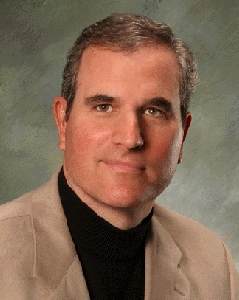 The visit is sponsored by the Gender Issues Committee and funded through the Dean's Office. Both of the presentations are free and open to the public.
Gender Issues Committee member Professor Mark Brouwer views it as an opportunity to begin to think about men's education in positive ways. "We are a college for men," he said. "We should take that seriously and think about what implications that has for our teaching and learning as a whole at Wabash College."
Professor Brouwer admits Dr. Sax's expertise is in single-sex primary and secondary education and not higher education but the hope of the Gender Issues Committee and the Dean is that his presentations "foster a sense of questioning, reflection and thinking about men's education at Wabash," Brouwer continued. "I would like for him to come and bring the wealth of information he does have to bare on our thinking about this single-sex institution."
In preparation for his visit there have been two book groups meeting regularly to discuss Dr. Sax's writing. One group is run and made up of only students while the other is all faculty and staff. The faculty/staff group has been reading and discussing Sax's latest book Boys Adrift: The Five Factors Driving the Growing Epidemic of Unmotivated Boys and Underachieving Young Men.
Both groups will have the opportunity to meet with him personally to continue their discussions.
Students interested in meeting with Dr. Sax and the discussion group should contact Josh Bellis and the Leonard Sax Reading Group. Faculty and staff wanting to join the book group should contact Professor Mark Brouwer.
For additional information about Dr. Sax and his work see:
http://www.whygendermatters.com
http://www.singlesexschools.org/home.php
http://www.boysadrift.com/home.php