Comedians Headline Saturday's Show
by Howard W. Hewitt • October 12, 2007

Share:
Two nationally-known comedians will headline a comedy show Family Day weekend at Wabash College.
Tim Cavanaugh and John Garrett will perform at 8 p.m. Saturday in the Chapel. The Student Senate sponsors the visits as it's national act. A second comedy show will be held just two weeks later when Chicago's famous improvisational troupe the Second City Players will appear.
"The SCAC wanted to try something different this semester, and save money with a few smaller acts that we think will be similar in quality to the one big show," said SACC co-chair John Moore. "It allows us more flexibility to try new ideas, both this semester and in the spring."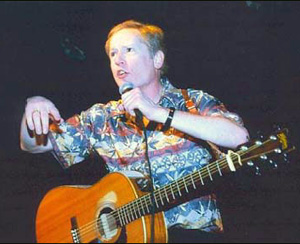 Cavanaugh and Garrett are both national touring comedians. Both are also well known for frequent appearances on the nationally-syndicated Bob & Tom Radio Show out of Indianapolis.
Cavanaugh is known for his song parodies. His short songs earned him a permanent spot on the Bob & Tom Show in 1997. He continues to share his parodies regularly. He has appeared on Comedy Central, The Showtime Comedy Club Network, and on a prime-time ABC special, George Schlatter's Comedy Club.
For fans of the truly weird, Cavanaugh has also been a frequent contributor to the Dr. Demento Show. Cavanaugh has headlined at comedy clubs across the nation for more than 20 years. Besides his Bob & Tom appearances, he's also appeared frequently on the Dann7 Bonaduce Show (think Partridge Family) out of L.A.
Garrett, a form CPA, makes good use of his business background in his comedy material. "I realized that I found more enjoyment in making fun of corporate American than I did in being a Senior Financial Analyst," he says on his website.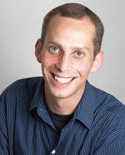 Garrett, a Notre Dame graduate, also tours the nation's comedy club and does many private events. He blogs from the road about his comedy travels across the nation.
Students with a valid ID will be admitted free to the show. Any one else can see the two comedians for $5.
The Student Activities Committee will also host a Casino Night later this semester with lots of prizes. Moore reports the group is also in final negotiations with a popular rock band for the spring National Act.
In Photos: Cavanaugh at top right and Garrett on lower left.