Justice '65 Awarded DePaul University's Highest Honor
by Steve Charles • June 29, 2007

Share: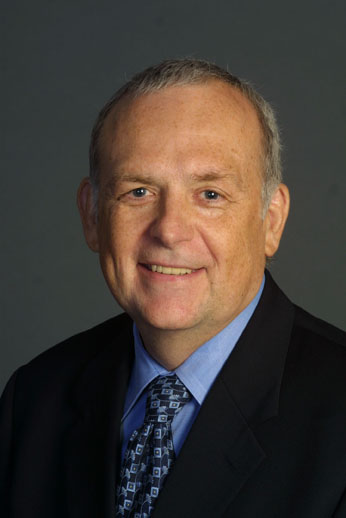 David Justice '65, whose educational innovations at DePaul University helped thousands of adult learners reach their dreams, has been awarded that institution's highest honor for faculty and staff.
Justice, who planned and launched launched the Chicago university's Division of Lifelong Learning and Suburban Campuses, was honored with the Via Sapientiae Award during commencement ceremonies at DePaul June 15.
"You have had a remarkable career at DePaul University, and your extraordinary dedication, energy and vision have had a transformative impact on the institution," University Provost Helmut Epp said, presenting the honor to Justice. "Because of your keen insight, and through your steadfast leadership, thousands of students have seized the opportunity to become lifelong learners, enriching their personal and professional selves and the lives of those around them."

"Long before most in higher education, you recognized that valuable and rigorous educational programs could be tailored to help the maximum number of people reach their dreams."

Justice joined DePaul in 1981 as the dean of the School for New Learning (SNL). During the next 14 years he transformed what had been a small, experimental division into an established and major DePaul college, offering programs tailored to the needs of adult learners. He also conceived and initiated an innovative master's degree individually tailored for working professionals and established a successful bridge program with the City Colleges of Chicago for undergraduate students.

Moving from dean of SNL to vice president of DePaul's Division of Lifelong Learning and Suburban Campuses, Justice launched various offerings in distance learning, certificate programs, the English Language Academy, non-credit educational classes and conference services. He played a pioneering role in the creation of the Office of Continuing and Professional Education, which each year offers more than 45 certificate programs serving more than 4,000 students.

Justice was also a critical link in developing a relationship for DePaul with the University of the Free State in South Africa, which is employing the SNL model to educate black adult students who could not attend South African universities under apartheid.

A history major who minored in French and political science at Wabash, Justice also studied at the Sorbonne in Paris, and earned his master's and doctorate at Indiana University.
The award recognizes faculty and staff members "who have made distinctive and extraordinary contributions to the university throughout their professional lives." It takes its name from the DePaul University's motto, "Viam sapientiae monstrabo tibi," which translates from Latin as "I will show you the way to wisdom."
Photo courtesy of DePaul University