Wabash, Applebee's Partner for Boys & Girls Club
by Jim Amidon • June 1, 2007

Share:
Wabash College is well known for the number of its graduates who excel as entrepreneurs and in the business world. In fact, almost 13 percent of the college's alumni have the title president, owner, or CEO.
So how does Wabash, which has no formal business program or courses, prepare young men for careers in business? Aside from coursework in the dynamic Economics Department, Wabash students have available to them a wide range of co-curricular opportunities that when combined provide excellent preparation.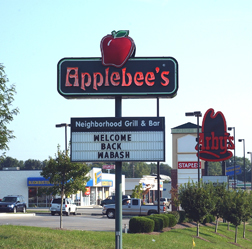 One of those programs is the Summer Business Immersion Program, in which 12 students spend eight intensive weeks on campus during the summer learning all aspects of entrepreneurship, business, marketing, and advertising.
On the first day of the program, they got a brief taste of business ethics and corporate philanthropy. The students were each given $5 as an initial investment for an entrepreneurial venture in what was called the "Entrepreneur's 24-Hour Challenge." The objective was to see which students could get the greatest return on investment — without cheating — during the day that followed.
The best part is that all proceeds were to be donated to the Boys and Girls Club of Montgomery County.
"Students engaged in a variety of activities, including selling candy, donuts, cards, and raffle tickets; conducting a garage sale and a car wash; and soliciting donations for the Boys & Girls Club directly," said Kathy Wise, one of the Business Immersion Program's directors. "Overall they collected $700 in cash as well as several non-cash assets, including Pizza Hut gift certificates, a piano, and an agreement from Applebee's to schedule a Dining to Donate event for the Boys & Girls Club."
This Tuesday, June 5, people from Montgomery County can add a significant amount of money to the students' donations to the Boys and Girls Club. If diners present a "Dining for Dollars" coupon (download one here), Applebee's Restaurant will donate a percentage of every dollar to the Business Immersion Program's 24-Hour Challenge to benefit the Boys and Girls Club.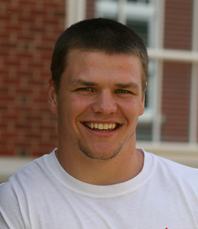 Applebee's will honor fliers presented during lunch and dinner hours all day Tuesday, June 5.
"I developed the Entrepreneur's 24-Hour Challenge to introduce the class to important aspects of entrepreneurship and the summer program while doing work that would benefit the community," added Wise.
"Our first reaction [to the Challenge] was to call on the community for help," said rising senior Adi Pynenberg, who along with Andy Deig came up with the idea. "Applebee's offered to do a dining-to-donate, and we knew that if we could market this event properly it could be extremely successful. Although it was on too short of notice to satisfy the 24-hour deadline, we decided that it could still help out the Boys and Girls Club. So we worked together as a class and came up with different ways to make this successful."
The "Dining for Dollars" coupon is good only for purchases made at Applebee's on Tuesday, June 5.