Immersion Trips Augment Classroom, Change Lives
• April 4, 2007

Share: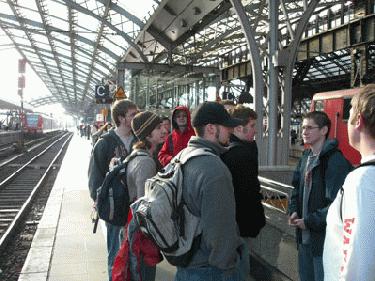 As Wabash College moves into its second decade of offering Immersion Learning courses that take students to the source of their studies, it's become clear that such trips do far more than augment classroom work — the experiences change the lives of Wabash men.
Over the last few years, students have used online journals or blogs to write about their experiences while on Immersion Learning trips. Usually written on the fly between museum visits and research explorations, the blogs offer honest, sometimes introspective glimpses into the power of cross-cultural learning.
Now, thanks to a generous matching grant from Lilly Endowment Inc., Immersion Learning will continue to be a part of the Wabash student experience. Lilly Endowment matched philanthropic gifts to Wabash, $2 million of which will provide permanently endowed funds for extending the classroom initiatives.
Whether it's a classics student fully understanding the ancient Roman empire while walking through Rome's forum or a senior art major checking out the art scene in New York City, Immersion Learning courses provide context and personal experience that make coursework more tangible, more real.
The blogs, because of their diary-like nature, allow for a deeper look at the impact of Immersion Learning trips.
Here's a sampling of excerpts from trips taken during the 2006-2007 academic year.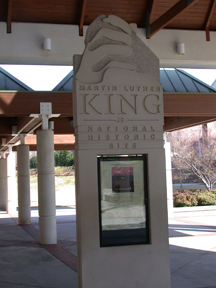 Dustin Foster struggled emotionally while on a trip to New York City, Washington, and Atlanta with his African American Rhetoric classmates:
"This trip has, for me, been a rollercoaster of elation, love, warmth, hatred, violence, and death. Seeing videos of lynchings juxtaposed by the lovingly erected memorials of Martin Luther and Coretta Scott King leaves too little room for escape. It's too hard to forget, it has to be carried, and the load is heavy. You begin to see what they were fighting for, and why the fought so hard, and why people continue to fight."
Daniel Sutton joined junior and senior art majors for an up close and personal look at New York's artistic culture and the latest forms of artistic expression:
"I am still amazed to have witnessed first-hand some of the greatest art work in the world that I've studied in class. Sometimes I just found myself smiling as I walked through the galleries, seeing the work of artists like Van Gogh and Picasso and to see photos taken by some of the most amazing photographers of our time of which I've learned so much from in my quest to better myself in my medium.
"The immersion trip was a learning experience on so many levels as it gave me the opportunity to discuss art, my personal views, and the impact which art has had on me with the other guys on the trip and even with native New Yorkers. That in itself made the trip worthwhile to me as I was able to connect with fellow Wallies and other students of art as we discovered similarities with each other that we never even realized were there. As I said, the memories and bonds created on this trip are definitely things that will stick with me forever and I thank Wabash and my professors for giving me the opportunity to experience everything NYC had to offer, not only impacting my interest in art, but also impacting my life."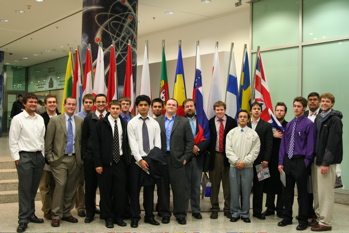 Matt Vest, who traveled with other German language students to Berlin, expresses the more subtle impact:
"Trier lies right along the Mosel River, in the region of the country considered wine country because of extensive wineries along the banks of the river. Sitting on the street completely immersed in the German culture with a glass of wine was my favorite experience from the entire trip. As it started to get late, we headed out on the train for Koblenz, where we stopped briefly in the station and ate before returning to Cologne. The whole day was incredible, and the experiences from both that day and the entire week will be with me for the rest of my life."
Clay Koehler got his own up close and personal look at the European Union… and didn't really like what he saw:
"It's obvious why the European Union gets very little done…it is the most inefficient governmental organization in the world. Talking to the average European citizen, their disapproval of the Union is extraordinary. Many say that it has grown too large and that there are too many different points of view for there ever to be a great deal of progress. It will be very interesting to see if there is ever any true convergence into a new European identity."
Check out all the Immersion Learning blog entries by clicking here.