Jim Graham '65 Externship Program In Its Third Year
• March 8, 2007

Share: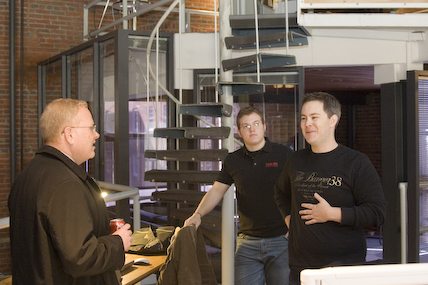 It's the third year for the National Capital Association of Wabash Men (NCAWM) to sponsor and host the Jim Graham '65 Externship program. This year seven young men from Wabash are spending a week working with Washington area alumni. It's cold in Washington, DC- certainly San Padre island temperatures are much warmer - but the experience and the connections are invaluable.
The experiences were phenomenal and widely varied, to say the least. A cutting edge marketing firm...a congressman's office...a law firm...the National Endowment for the Arts...and Wake-up WalMart.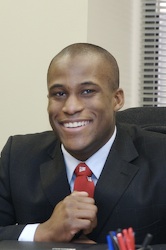 The following students participated:
- Richard Roomes '08
- Andrew Newkirk '08
- John Chuang '08
- Josh Harris '08
- Mike Wartman '09
- Travis McLaughlin '09
- Brett Sanders '09
Many thanks go to Brenda and Alex Miller '71 for hosting a welcome get-together for the externship participants and to Jane and Greg Castanias '87 for hosting a get-together at the end of the week. A special thanks to the gentlemen and their families who hosted the externs - in their homes and in their places of employment. Without you the program simply would not be possible.
The program is named for Colonel Jim Graham '65, Wabash graduate and career Air Force officer. Jim founded the NCAWM several years ago and was a driving force behind making it a model for engagement for our other regional associations.
For more photos, click here.
Top photo: Scott Crawford, director of the Schroeder Center for Career Development at Wabash, Extern Andrew Newkirk, and John Deschner '97 at AKQA, a state-of-the-art marketing firm.
Photo right: Richard Roomes in his office at George Patton's '84 law firm.