SJVAWM Welcomes Professor Rick Warner
by Michael Warren • December 1, 2006

Share: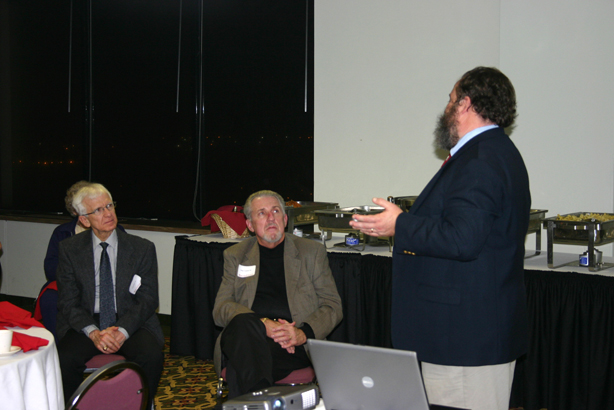 The St. Joseph Valley Association of Wabash Men held its annual Wabash on the Road event on a cold and rainy Thursday evening, November 30. The weather though didn't keep the alumni, parents, and friends from welcoming history professor Rick Warner to South Bend. Professor Warner was invited to come and enjoy dinner with them and then talk about immersion learning at Wabash and in particular the football team's service focused trip to Panama last May in which he was a part of.
Following the delicious meal, professor Warner led the group through a slide show of photos taken from the trip that would illustrate how deeply immersed in the culture the guys were throughout the trip.
Thanks to professor Warner for taking the time to travel and speak with the group and to Dick Barger '55, our local host, for handling all the arrangements for the evening. It has been a busy month of Wabash activity for the St. Joseph Valley Association and we appreciate the efforts each and everyone of you have made to participate.