U.S. House of Representative Candidate to Give Talk at Wabash
• September 15, 2006

Share: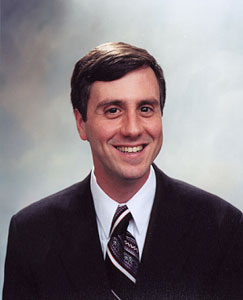 David Sanders, Democratic candidate for the U.S. House of Representatives for Indiana District 4, which includes all of Montgomery County, will visit Wabash College on Monday, September 18. He will make two public addresses.
His first talk will be given to the Wabash Biology Society at 3:30 p.m. in Hays Hall, room 319. The talk will be on "Gene Therapy, Ebola Virus, and Pandemic Influenza."
He will then give a public lecture at 8 p.m. in Lovell Lecture Room in Baxter Hall. He will speak and answer questions on a variety of topics including affordable college education, the impact of recent Federal cutbacks in student loan programs, affordable health care, defense against terrorism, and defending veteran's benefits against further cutbacks.
Dr. Sanders is an Associate Professor in the Department of Biological Sciences at Purdue University. His expertise concerns gene therapy, cancer research, bio defense, and pandemic influenza. His research on the Ebola virus led to his participation in the United States Defense Threat Reduction Agency's Biological Weapons Proliferation Prevention Program. His responsibilities included inspecting a formerly secret bio-weapons laboratory in Siberia.
Both talks are free and open to the public.