Hispanic Culture Adds Spice to Hoosier Life
by Tim Ulrey '08 • July 5, 2006

Share: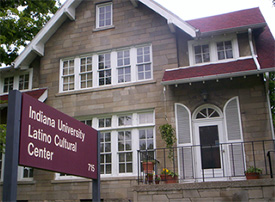 The project seeks to discover how Hoosiers are exposed to Latino culture. I traveled to Indianapolis, Bloomington, Lafayette, and Crawfordsville in order to see if city type changes anything; it does.
I have discovered that Hoosiers are exposed to Latino culture through organizations, clubs, and businesses that are Latino-affiliated. Without these, non-Latinos would not have much opportunity to experience Latinos and their culture. For example, Latino clubs at Purdue and IU offer language, cooking, and dance classes to students and the community.

Interacting with different culture(s) allows one to gain new perspectives on life. For example, a rooster says kee-dee-kee-dee-kee in Spanish. It is useful to know that people around the world view everyday things differently than we do. Indiana also benefits from different cultures because of the introduction of new and fun dance, music, celebrations, ways of doing business, and much more.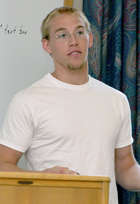 Ulrey '08 is a Spanish major from Lafayette, Ind.