Alumni Basketball Game - Fun for All!
by Tom Runge • January 23, 2006

Share: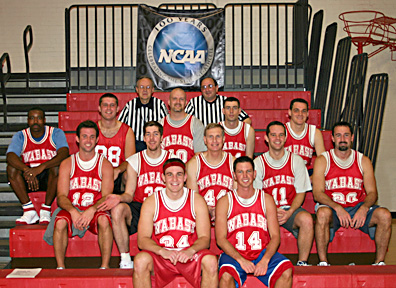 The annual alumni basketball game included an alumnus who graduated 32 years ago, Paul Smith '74, and one who graduated eight months ago, Nate Bell '05! Regardless of their age, they all played well. At the end of regulation, the score was 53 for the alumni and 53 for the JV team. Somehow, we are still unsure exactly how, it was decided the winner would be decided by a half court shot. After several attempts, Jimmy Owens '06 drained one for the JVs.
Many thanks go out to Mike Warren '93 in the alumni office for setting up the game and to Jon Pactor '71 and Pat Walter '69, the games referees, for making it a fun time for all.