Sixteen Little Giants Earn All-NCAC Honors
by Brent Harris • November 22, 2005

Share:
Sixteen Wabash football players have been named to the 2005 All-North Coast Athletic Conference football team.
Senior quarterback Russ Harbaugh (Evansville, IN/Bosse), in addition to being named the NCAC Offensive Player of the Year, was a First Team selection at quarterback. Joining Harbaugh on the All-NCAC First Team is his roommate and fellow senior Eric Summers (WR/Indianapolis, IN/Cathedral). Also selected to the First Team on offense were linemen Jake Koeneman (Indianapolis, IN/Brebeuf) and Patrick Millikan (Newburgh, IN/Castle).
Wabash players earning First Team All-NCAC honors on defense are Jared Lange (SO/DL/Terre Haute, IN/North), Tamarco White (SR/DL/Flora, MS/Madison Central), Aaron Selby (SR/LB/Crawfordsville, IN/Southmont), Tim Parker (SR/LB/Indianapolis, IN/Warren Central), Adrian Pynenberg (SO/LB/Montgomery, IL/Oswego Community), and Josh Foster (SR/DB/Indianapolis, IN/Ben Davis).
Second Team All-NCAC selections included Geoff Walker (JR/WR/Schererville, IN/Lake Central), Brandon Barkley (SR/OL/Darlington, IN/North Montgomery), and Will Certain (JR/OL/Prescott Valley, AZ/Paradise Valley). Walker earned Second Team honors as both a wide receiver and a return specialist.
Senior running backs Brandon Roop (Newburgh, IN/Castle) and Chris Ogden (Schererville, IN/Lake Central) and junior defensive lineman TJ Schaffer (Odon, IN/North Daviess) earned Honorable Mention All-NCAC honors.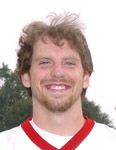 Harbaugh earned his first All-Conference honors after leading the league in nearly every passing category. He became the first Wabash quarterback to throw for more than 3,000 yards in a season and is closing in on the NCAC records for passing yards and completions in a season.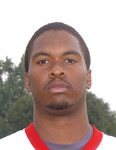 Summers led the NCAC in receiving yards per game with an average of 78.0 and was second in receptions per game with 58 in 11 contests. This is his first All-NCAC selection.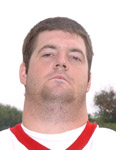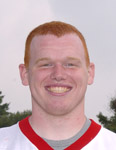 Koeneman (left) earned his first All-NCAC honors, while Millikan (right) picked up his second All-NCAC award after being selected to the 2004 Second Team. Both are part of a Wabash offensive line that has produced the 18th-best mark for total offense in the nation (463.2 ypg), 10th-best passing offense (316.8 ypg), and 30th-best scoring offense (35.6 ppg).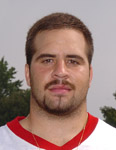 Lange is fourth on the Little Giants' team in tackles with 44, helping Wabash to become the fourth-best scoring defense in Division III (9.4 ppg allowed), fifth in rushing defense (67.8 ypg allowed), and 12th in total defense (249.2 ypg allowed). Lange is also second on the squad in tackles for losses with 12 totaling 40 yards.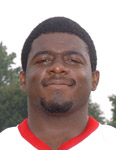 White, a senior defensive lineman, was a First Team selection last year, as well. This season he has compiled 25 tackles, 8-1/2 tackles for losses totaling 33 yards, and 2-1/2 sacks for 18 yards.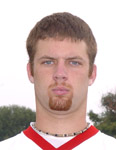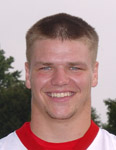 The linebacker corps of Selby, Pynenberg, Parker, and Foster has been one of the strengths of the Wabash defense all season. Selby (top left) earns his first All-NCAC honors after recording 43 tackles, 7-1/2 tackles for losses of 30 yards, two sacks, and one interceptions despite missing the Ohio Wesleyan game and a portion of the Oberlin game with a broken foot. Pynenberg (top right) leads the Wabash defense for the second consecutive season with 88 total tackles, 20 tackles for losses of 70 yards, seven sacks for 37 yards, and three interceptions. Parker (bottom left) was a First Team All-NCAC selection last season. This year he is second on the team in tackles with 54. He has also recorded 5-1/2 tackles for losses of 165 yards, and two sacks for nine yards. Foster (bottom right), a 2003 and 2004 First Team honoree who split time at linebacker and defensive back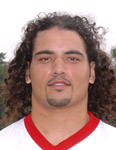 for Wabash, is third on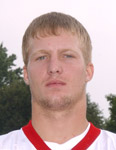 the team with 46 tackles. He also has six tackles for losses of 20 yards, two interceptions, and one sack.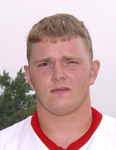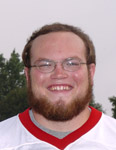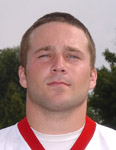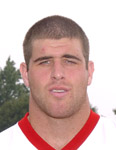 Barkley Certain Ogden Roop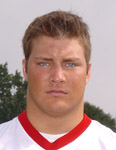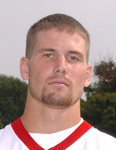 Schaffer Walker