Wanted: Empty Stomachs! Wrestlers Hosting Hog Roast
by Jim Amidon • November 3, 2005

Share: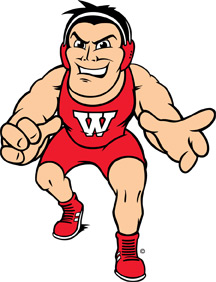 The Wabash College wrestling team is hosting a hog roast on Saturday with all proceeds being donated to the Boys and Girls Club of Montgomery County.
Wrestlers will begin roasting the hog behind Byron P. Hollett Little Giant Stadium Friday evening. Serving of pork barbecue sandwiches and drinks will begin about 11:30 a.m. and continue through the game or until the food is gone. There is no charge for the food, but the wrestlers hope you'll donate charitably for the benefit of the Boys and Girls Club.
"We wanted to get into the community and help with a great area program that is doing great things for youth," said Coach Brian Anderson. Anderson say the wrestlers donated all of the seed money to get the event started.
"The entire team will be out in full force to make sure that this event is a total success. I thought it was a awesome idea when the guys proposed it to me and was very impressed that they had the desire to put on such an event. This kind of action shows what kind of student athletes we have a Wabash College, they are truly classy individuals."
The Boys and Girls Club of Montgomery County offers after-school programs for youth throughout the county. Additionally, the Club sponsors competitive soccer, basketball, and softball leagues. The Club serves thousands of youth each year, and gets most of its financial support from private donations and the Montgomery United Fund for You (MUFFY).