Leading Expert on Gender and Hazing to Speak at Wabash
by Karen Handley • October 13, 2005

Share: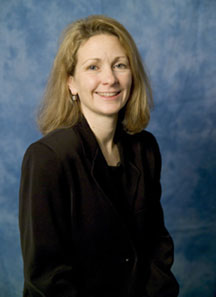 Elizabeth Allan, leading expert on gender and hazing, will give a talk at 8 p.m., Thursday, October 20, in Baxter Hall, room 101. Allan's talk is titled, "Seeing Through the Haze: Perspectives on Gender, Masculinity, and Hazing." Her talk is sponsored by the Wabash College Gender Issues Committee, Sphinx Club, InterFraternity Council, and Hadley Fund.
Allan is the Assistant Professor of Higher Education Leadership at the University of Maine. She has over ten years of professional experience educating about hazing including lobbying efforts for the passage of a statewide anti-hazing law. She is the author of essays, book chapters, and encyclopedia entries on the topic of hazing and is co-founder and manager of www.stophazing.org. She has served as a speaker and consultant for colleges and K-12 schools and has been interviewed about hazing for newspapers, radio, and popular magazines. Most recently, she is featured in Unless a Death Occurs, a PBS documentary about hazing.
A questions and answer period will follow her talk, which is free and open to the public.