Sigma Chi Fraternity Celebrates 125 Years at Wabash
by Tom Runge • October 4, 2005

Share: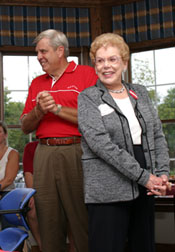 Homecoming 2005, a festive weekend all over campus, was the perfect weekend for Wabash's Sigma Chi fraternity as they celebrated their 125th anniversary at the College.
After the football game on Saturday afternoon, several alumni and friends joined the current members to celebrate a long and distinguished history at Wabash. The president of the National Association of Wabash Men, Jay Fisher '66, joined with Fran Hollett H'85 (widow of legendary Barney Hollett '36) to lead the celebration.
The Sigma Chi members have achieved a great deal over the past couple of years. Two years ago at Homecoming they were celebrating the opening of their new fraternity house on West Wabash Avenue. This time they celebration was even more jubilant as they proudly announced that they had completed their fund-raising efforts for the house. Fisher and Hollett announced the prominent placement of a plaque honoring all those who made a contribution.
Congratulations to the members and friends of the Sigma Chi house!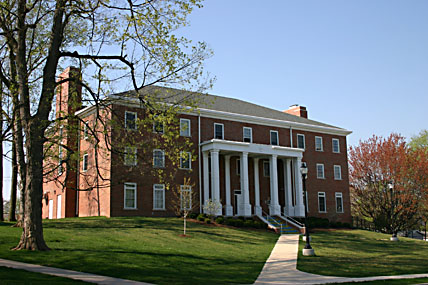 Photos:
Top - NAWM president Jay Fisher and Fran Hollett H'85
Bottom - The Sigma Chi fraternity house