Tell ESPN & the World About The Monon Bell Rivalry
by Tom Runge • August 2, 2005

Share: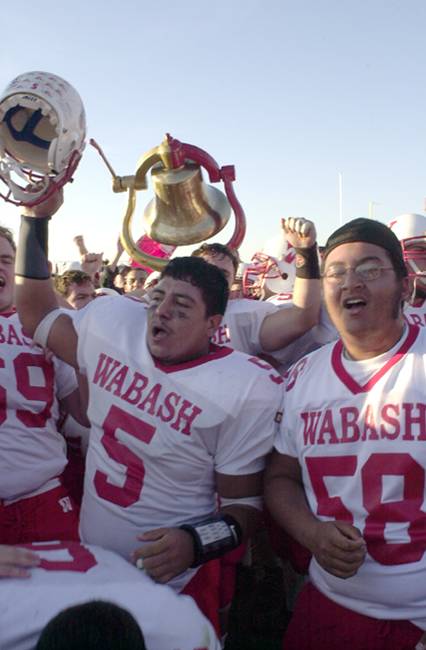 Vote for the Monon Bell Game as Indiana's Best Rivalry. Here's the information from ESPN:
From sea to shining sea, and most of the ballparks between, SportsCenter is spending the summer searching SportsNation for stories. For 50 days, beginning on July 17 with Massachusetts and wrapping up with Wisconsin on Sep. 4, SportsCenter will celebrate the sporting culture and heritage of each state.
ESPN is broadcasting live from each of the 50 states. The crew will be in Indianapolis Sunday for NASCAR's Brickyard 400.
For the link to vote for the Monon Bell Game rivalry, click here.