Wabash Will Hold Its 167th Commencement Today
by Karen Handley • May 3, 2005

Share:
Wabash College will hold its 167th Commencement on Sunday, May 15. Baccalaureate will begin at 11 a.m. in the Chapel and Commencement, which includes the awarding of two honorary degrees, will take place at 2:30 p.m. on the College mall.
Receiving honorary degrees are Alecia A. DeCoudreaux and Lee S. Shulman.

DeCoudreaux is secretary and deputy general counsel of Eli Lilly and Company in Indianapolis. She graduated from Wellesley in 1976 and earned her law degree from the Indiana University School of Law. She joined Lilly first as an attorney, later as director of community relations, and earned eight promotions in just 12 years, representing Lilly and its Research Labs to the state and federal government. She is devoted to the Women's Fund of Central Indiana, the Women's Initiative of the United Way of Central Indiana, and Big Brothers, Big Sisters. She serves as a trustee of Wellesley; is a director of the Indiana University Foundation; serves as a member of the Indiana School of Law Board of Visitors; and is on the Indiana University President's Council.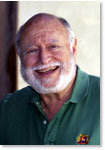 Shulman is an author, scholar, and president of the Carnegie Foundation for the Advancement of Teaching. He earned his bachelor's degree in philosophy and his doctorate in educational psychology from the University of Chicago. He founded the Institute for Research on Teaching at Michigan State University, and in 1982 began a distinguished career at Stanford University as teacher, scholar, and administrator. He is a member of the Advisory Board of the Center of Inquiry in the Liberal Arts at Wabash.
Thomas G. Long, Professor of Preaching at Candler Divinity School, Emory University, will deliver the Baccalaureate sermon on Sunday.
Commencement speakers are two of the 171-member graduating class, Ryan P. Feeback and Justin R. Grimmer.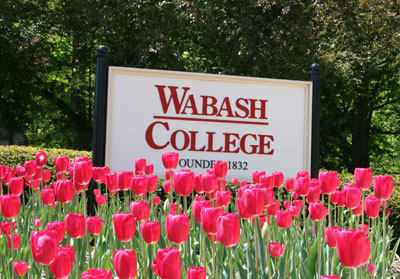 Feeback is a Dean's List student who majored in religion at Wabash. A member and officer of Sigma Chi fraternity, Feeback participated in the Celebration of Student Research, Scholarship, and Creative Work. As a junior he was awarded the John N. Mills Prize in Religion. He is a native of Bluffton, Indiana, and is the son of Mr. and Mrs. David Feeback.
Grimmer is an honors graduate who majored in mathematics and political science. A native of Griffith, Indiana, he routinely made the Wabash Dean's List and presented at the Celebration of Student Research, Scholarship, and Creative Work. As a junior he received the Cassel Political Science Award, the Lewis Salter Memorial Award, and the Schmutte Award for the Outstanding Paper in Economics. He was also a columnist for The Bachelor. He is the son of Karl and Becky Grimmer.
Throughout the weekend there will be a variety of cultural events on campus including the Wabash Senior Art Majors' Exhibition in the Eric Dean Gallery in the Fine Arts Center. Featured will be James Ross, Shaylan Owen, Jacob Catt, and Shay Atkinson. Gallery hours are from 8 a.m. to 5 p.m. Friday and Saturday.
The Wabash Bookstore will be open from 9 a.m. to 4 p.m. Friday and Saturday and from noon to 2:30 p.m. Sunday.