Wabash Students Will Study Indiana's German Immigration
by Howard W. Hewitt • February 21, 2005

Share:
Indiana's unique German-American heritage will take center stage on the College's first Indiana-based spring Immersion Trip.
A freshman tutorial, The German-American Experience, is the basis for an immersion trip examining German immigration to Indiana and the Midwest.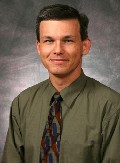 "We want to make sure we have an opportunity to see three or four main aspects of immigration," Associate Professor of Modern Languages Gregory Redding said. "You have people who came here for economic opportunity. We have a wide range of things represented from farmers to industrialists. We'll see both on our trip."
Redding and German instructor Brian Tucker will lead 11 Wabash students through the state's areas of heavy German immigration.
The rural topics addressed will include: the utopian communities of New Harmony; the Amish and Mennonite communities of northern Indiana; religious orders such as the Benedictines of St. Meinrad and Ferdinand, and the Sisters of St. Francis in Oldenburg; and the craftsman tradition of towns like Jasper and Berne, which remain viable centers of furniture-making and cabinetry.
"We'll tour the Reitz Mansion in Evansville as an example of one of those people who took risk and lost a couple of fortunes along the way and eventually hit it big," Redding said. "We'll also see family farms in Indiana.
"We'll go as far as Cincinnati, since that was the main point of entry along with Louisville, for a lot of people. A lot of people also came in through Evansville, up through New Orleans, the Mississippi and Ohio rivers to Evansville."
The urban setting of Indianapolis and Cincinnati will reveal significant contributions made by German-Americans to civic life in the United States.
"When we research German-Americana, those we tend to focus on the most are the urbanites that came in the 1830s," Redding said. "They came after the failed (Democratic) revolution in Germany in 1848.
"If you were an intellectual or free thinker of any sort there was not a lot of opportunity for you there, so a lot of them left and came here. "They came around 1848-49 and right after then became immediately involved in the abolition movement or anything about personal liberty. These are the people I'm particularly most interested in and we see them in Indianapolis and Cincinnati."