Wabash Alumnus Named Indianapolis Deputy Mayor
• January 19, 2005

Share:
Indianapolis Mayor Bart Peterson today announced that Steve Campbell, his director of communications since January 2000, has been promoted to deputy mayor for neighborhoods. Campbell replaces Carolyn Coleman.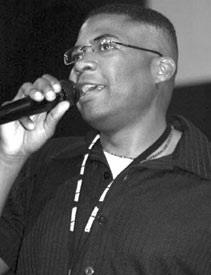 As deputy mayor, Campbell, a 1992 Wabash graduate, will continue to oversee public outreach, media relations and event planning, design long-term marketing strategies and serve as the mayor's spokesperson. He also will concentrate on efforts to market Indianapolis nationally and internationally as an economic development hub and convention and tourism destination.
Before joining city government in 2000, Campbell worked as communications director for the late Indiana Gov. Frank O'Bannon. He also was deputy press secretary for former Gov. Evan Bayh and assistant to former Indiana Attorney General Pamela Carter for public and media relations. He also was a Governor's Fellow under Bayh and interned for former Congressman Andy Jacobs and for former Indiana Secretary of State Joseph Hogsett.
"Steve Campbell has brought incredible insight and strategic planning to the Mayor's Office," Mayor Peterson said. "I've depended on Steve's good judgment and sound advice for the last five years, and I'm glad we'll continue to work together.
"I'm happy he has agreed to take on this new challenge, while continuing his involvement in public affairs."
He received a bachelor's degree in political science from Wabash College and a law degree from the Indiana University School of Law at Indianapolis. He also studied U.S. government at The American University in Washington, D.C.
He is a member of the State Student Assistance Commission of Indiana and vice president of the board of the Indiana Coalition Against Sexual Assault. He also has been chair of Indianapolis USA, a collaborative effort to promote Indianapolis nationally and internationally, co-chair of the Colts-Business Alliance public awareness committee, vice-chair of the 2004 US Olympic Wrestling Trials and co-chair of the National League of Cities Indianapolis promotions committee.