Governor Taps Shane '70 for Education and Employment
by Jim Amidon • January 13, 2005

Share:
Indiana Governor Mitch Daniels has appointed Wabash alumnus David N. Shane '70 as senior advisor to the governor for education and employment. He will be responsible for workforce development, higher education, and K-12 education. Shane will be on a leave of absence as president and chief operating officer from LDI, Ltd., in Indianapolis.
"Our mission is higher personal income for Hoosiers, and to that end, we must help them achieve higher levels of education and workforce preparation. That will be Dave's focus," said the governor.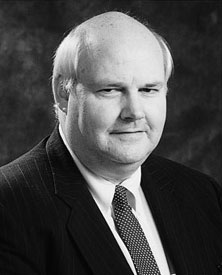 Shane has served in multiple volunteer roles in higher and K-12 education over the last decade. He's been a member of the Indiana Education Roundtable and chair of the K-12 Subcommittee of the Government Efficiency Commission.
"Education is now the primary driver of opportunity for our citizens and competitiveness for our employers," said Shane. "I'm grateful for the opportunity to help."
Shane majored in English and minored in political science as a Wabash College undergraduate. He was a member of the tennis and football teams, graduated Phi Beta Kappa, and earned the Peck Medal for Promise in Law. He earned his law degree from Duke University in 1975, before beginning his law career with Baker and Daniels in Indianapolis.
He left Baker & Daniels to serve as president of Citizens Allied for Superior Schools (CLASS). Most recently, he has been president of LDI, Ltd. in Indianapolis. He is a member of the Board of Trustees of Wabash College and serves on the Advisor Board of the Center of Inquiry in the
Liberal Arts. He has served the Indianapolis Public Schools as part of the IPS Group for Renewal, Accountability, and Development of Excellence in Schools.