Daniel Morris of Purdue University to Give Talk at Wabash
by Karen Handley • November 1, 2004

Share: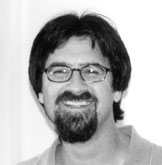 The Wabash College English Department invites you to hear speaker, Daniel Morris, on Thursday, November 4, at 4:15 p.m. in room 216 in Baxter Hall. The title of his talk is "A Great Figure of Troubled Borders: Williams, Demuth, Indiana and the Number Five."
Morris is associate professor of English at Purdue University He has published five books and numerous articles and poems. Among his books are "The Writings of William Carlos Williams: Publicity for the Self" and "Remarkable Modernisms: Contemporary American Authors on Modern Art."
His talk is free and open to the public.