Jazz Pianist Phil DeGreg in Concert at Wabash
by Karen Handley • January 22, 2004

Share:
CRAWFORDSVILLE, Ind.— Wabash College's Visiting Artists Series will present a performance by jazz pianist Phil DeGreg on Wednesday, January 28 in Salter Concert Hall in the Fine Arts Center. The performance starts at 8 p.m.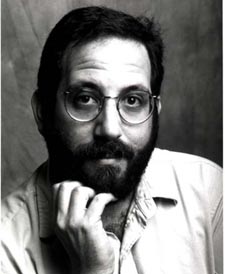 It's literally impossible to sit still during a concert by jazz pianist Phil DeGreg. The Cincinnati native and Yale graduate has such passion when he performs that audiences quickly become as inspired as the performer. For the last 12 years, DeGreg has been the house pianist at Cincy's famed Blue Wisp Jazz Club, and has performed with a literal who's who in the jazz world. He has performed and taught jazz piano around the world, and currently serves as associate professor of jazz studies at the University of Cincinnati Conservatory of Music. His recent JCurve Records releases include "Whirl Away" (200), "The Green Gate" (1998), "Table for Three" (1996), and "Hand Gliding" (1992). All About Jazz says, "A talent deserving wider recognition, Phil DeGreg carries the mainstream jazz torch effectively and with sparks flying."
In celebration of the arts at Wabash, admission to all Visiting Artists Series events are free. However, you must obtain your free tickets at the Fine Arts Box Office before attending Visiting Artists Series productions. Tickets are available from the Fine Arts Box Office Monday through Friday—8:30 a.m. to 12 noon and 1:30 to 4:00 p.m. The Box Office will open 90 minutes before curtain time for VAS events. Tickets may be obtained from the Fine Arts Center Box Office by email: boxoffice@wabash.edu; phone: 765-361-6411; or by mail: Fine Arts Center Box Office, Wabash College, PO Box 352, Crawfordsville IN 47933-0352.
Upcoming Visiting Artists Series performances includes guitarist Paul O'Dette on February 27 and singer Lila Downs on March 25.