Studying Near the Front Lines: Barrett Writes from Istanbul
by Patrick Barrett '04 • April 4, 2003

Share: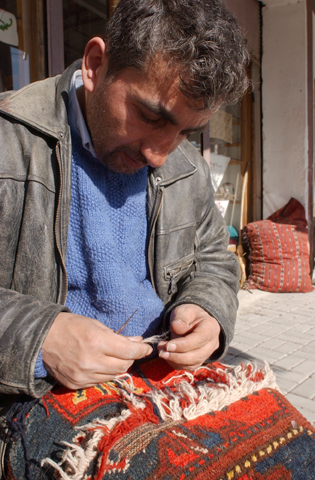 Rug Weaver in Istanbul
Patrick Barrett is a Wabash College junior religion major from Carmel, Indiana who is spending the spring semester studying in Turkey. He wrote this letter a week ago to let friends in Crawfordsville know what it was like to be an American so close to the front lines of the war in Iraq.
I am truly enjoying my time here in Turkey. As with any cross-cultural experience there are a number of adjustments that must be made to have a successful integration into a foreign culture. This number is, in fact, overwhelming, and so I have decided to let the particulars come as they may, rather than struggling to gain the quickest understanding of Turkey. More clearly, I have become comfortable with the concept of myself as an American in Turkey rather than viewing myself as an outsider looking in.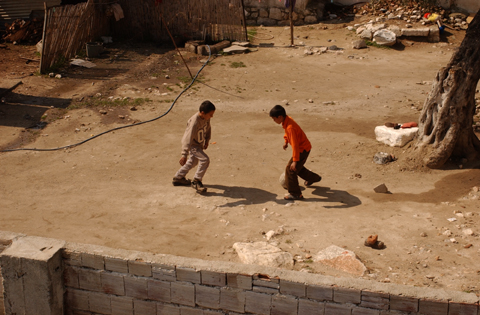 Turkish children play soccer where ever they can

It is from this point that I have been able to springboard into a culture which may not be as accepting of Americans as it has been in the past. I make new friends almost daily now, not because I am able to fit in so well, but because I am able to engage Turkish people in their own understandings of themselves and their relation to the rest of the world.

If I were to stereotype the people of Turkey, I would have to say that they are among the nicest, most generous, helpful, and caring people I have ever met. I have not met one Turk lacking hospitality. Despite what CNN might have people believe, no Turkish person is willing to judge a foreigner by the actions of their government, and in my case this is a very good thing since Turkey overwhelmingly opposes the war in Iraq.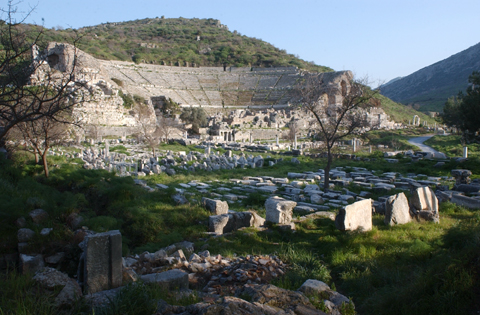 An ancient Turkish theater

The political situation in Turkey requires a very intricate understanding of the more subjective elements of Turkish culture, which I am afraid I lack. I may say though, that Turkey is in a very isolated situation at the moment. The country is working to become a member of the European Union, but does not yet have the support of the EU. It has an economy that fluctuates too rapidly for its citizens to keep their savings in the Lira. And Turkey has an alliance with the United States which many Turks fear may have been severely damaged by their parliament's refusal to admit 62,000 American troops.

There are no other countries looking out for Turkey's best interests at the moment, and many Turks feel marginalized by the rest of the world's agenda. This is not the way most Turks would have their country viewed. Turkey is, after all, the site of three of the greatest empires the world has ever seen, the location of the world's first monetary economy, and one of the largest, most powerful, and influential countries in the Middle East and Europe.

Thus, most Turks find themselves in a position where they feel their country may want to compromise, but should not have to do so.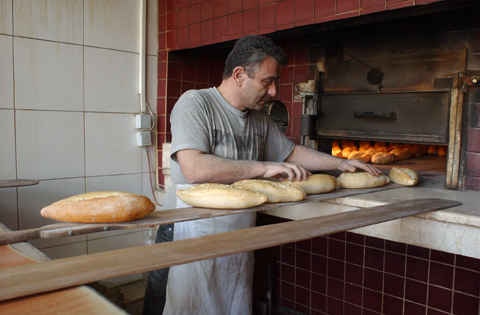 Turks are known for their love of fresh foods

Turkish culture is as excellent as its cuisine. Istanbul, in particular, is unlike any place in the world. A person can get freshly steamed clams at 3:00 a.m. on any busy street corner in the city, or find himself or herself in a pub drinking Raki and celebrating with complete strangers over the victory of a local football club like old friends would.

Turkey has been a country under the influence of two continents for centuries, and it is because of this that Turkey's people have been able to develop a culture that is as similar to Indiana as it is to India.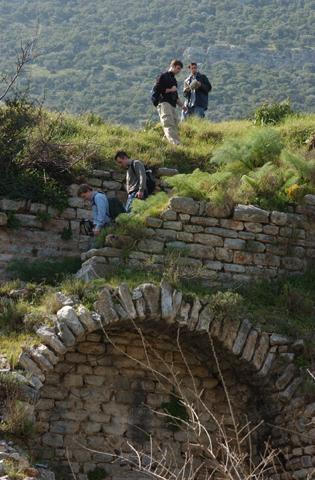 Turkey is filled with ancient sites

In sum, Turkey is a beautiful place. Its landscape and people are some of the most pleasant in the world, and its political situation is at the moment confusing, but nevertheless something Turkish people feel will eventually result in improved relations with the rest of Europe and the Middle East.