Holocaust Survivor Kor To Speak at Wabash
• November 8, 2016

Share: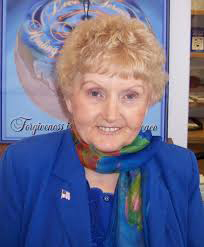 Holocaust survivor and advocate of forgiveness Eva Kor will speak at Wabash at 4:15 on Monday, November 14 in the Lovell Lecture Room in Baxter Hall.
Kor will speak about her experience as a prisoner in the Auschwitz concentration camp and the impact is has had on her life.
In 1944, Kor and her family were forced into a cattle car packed with other Jewish prisoners and transported to Auschwitz. Eva and her twin sister, Miriam, were 10 years old when Dr. Josef Mengele used them for medical experiments. Both survived, but Miriam died in 1993 when she developed cancer of the bladder as a consequence of the experiments performed on her as a child.
Kor has since spoken about her experiences at Auschwitz and was a featured speaker at the 10th anniversary of the Truth and Reconciliation Commission in South Africa. Her story is documented in the award-winning film Forgiving Dr. Mengele and the popular young adult book Surviving the Angel of Death: The Story of a Mengele Twin in Auschwitz.
In 1995 Kor founded CANDLES Holocaust Museum and Education Center in Terre Haute, IN, where she now lives.
Kor is an advocate for genocide prevention, having organized and participated in multiple projects dedicated to ending the genocide in Darfur and commemorating the Rwandan genocide.
Kor is a graduate of Indiana State University with a degree in education.
Her talk is sponsored by the Wabash College Department of Religion and is free and open to the public. A book signing follows immediately after her presentation.