Haklin '73 Moves New Direction
• October 31, 2016

Share: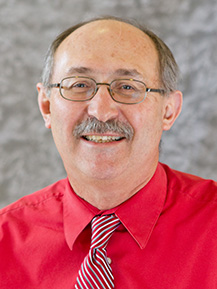 President Hess announced in September that Joe Haklin has moved from the Athletics Department to College Advancement. He now serves as a Senior Major Gifts Officer. "Joe's career in teaching, coaching, administrative leadership, and fund raising prepares him well for this critical role for our future," said Wabash President Gregory Hess.
The College has recently created working groups comprising coaches and staff to further elevate the shared operations of Admissions, Advancement, and Athletics. These groups are tasked with heightening the coordination and collaboration in Wabash's approach to recruiting prospective students and their families, and engaging alumni and donors across generations.
"We welcome Joe Haklin '73 to our team in College Advancement," said Michelle Janssen, Dean for College Advancement. "Having recently traveled with Joe to Michigan where we visited with alumni, spouses and friends of Wabash College I was struck by his in-depth knowledge of the College, the issues facing higher education, and of course his love our scholar-athletes. He is a committed alumnus and will be a key colleague and member of our team."