Reflections of Four Years in the Wabash College Glee Club
• April 26, 2016

Share: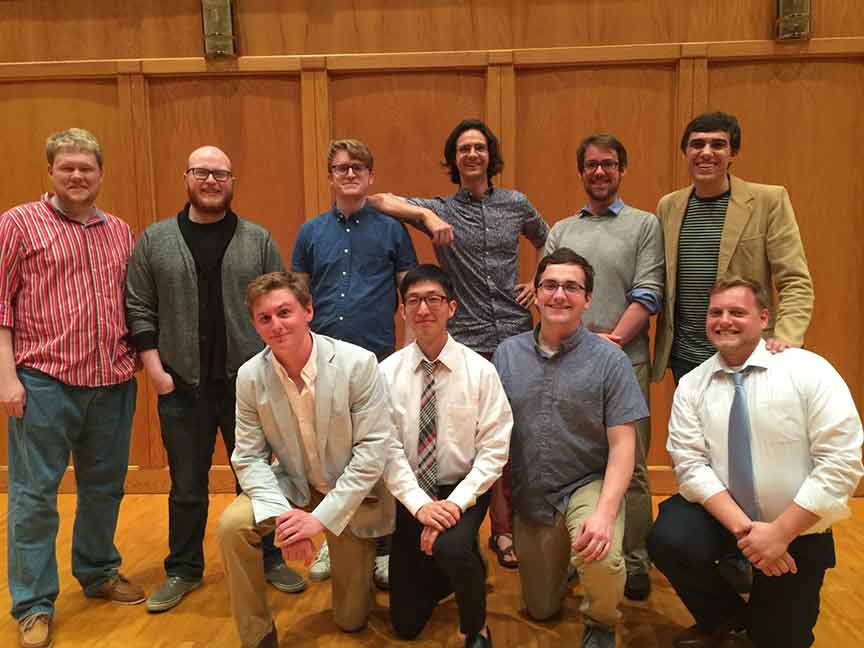 Come join the Wabash College Glee Club Seniors on Sunday afternoon, May 1, for a very special musical program of selections from their many performances over the course of the past four years, as they reflect on their years at Wabash College as Glee Club singers.
The seniors will share, not just their songs, but some of themselves, as well. Be prepared for entertainment, a few smiles, and, perhaps, a tear or two as they present their final concert.
The Glee Club seniors include: Patrick Kroll, Michael Smith, Sam Heidorn, Tyler Regnier, Sam Vaught, Matt Binder, Aren Peterson, Chris Dabbs, Sean Cavanaugh, and Inbum Lee.
Sunday's concert begins at 4 p.m. in Salter Concert Hall in the Fine Arts Center and is free and open to the public.