Pittsburgh Alumni Welcome President Hess
• April 24, 2016

Share: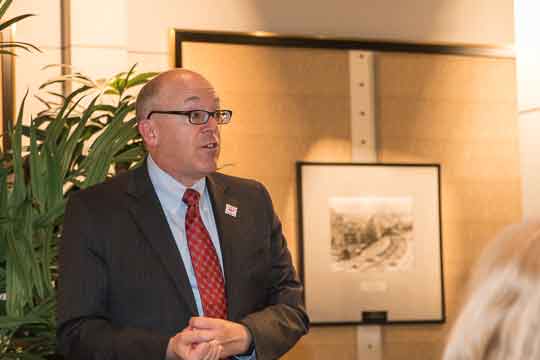 The Western Pennsylvania Association of Wabash Men welcomed President Hess back to the area on Friday, April 22, 2016. The President joined local alumni and friends for a reception and dinner and then provided an update on the college. The group assembled at the historic Engineers Society building in downtown Pittsburgh.
Local leader Lyndall Huggler '83 served as the evening's emcee and introduced the President.
Bob Smith '66 presented the Man of the Year award to retiring alumni and parent relations director Tom Runge '71.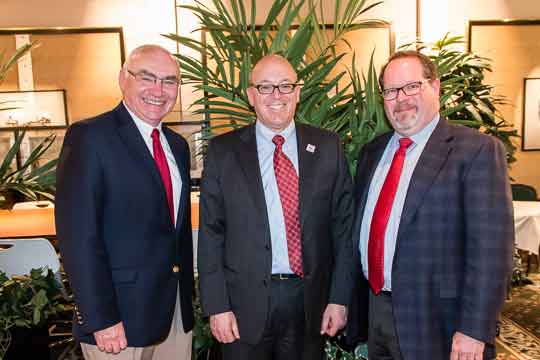 Photos:
Top - President Hess talks with the event attendees
Bottom - President Hess flanked by Tom Runge and Lyndall Huggler '83