Ronald Herzman to Present Lecture on Dante and Visual Arts
• March 9, 2016

Share: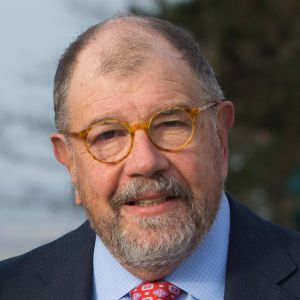 Ronald B. Herzman, Distinguished Teaching Professor of English at The State University of New York at Geneseo, will present a public lecture at Wabash College at 8 p.m. on Tuesday, March 15, in Baxter Hall, room 101. The title of his talk is "Dante and the Frescos at the Sancta Sanctorum."
Herzman's lecture will combine his expertise in Art History and Medieval Literature to examine the frescos in the pope's private chapel at the Church of St. John Lateran in Rome and their connections to Dante's Divine Comedy.
Professor Herzman is a widely published scholar on Dante with an emphasis on Dante and the visual arts and Dante's relationship with the Franciscans, and is a featured lecturer in "Great Courses" video series with The Teaching Company. Herzman has been at SUNY Geneseo since 1969, and has been Distinguished Teaching Professor of English since 1989.
He has also been a Fellow in Residence at the University of Chicago, worked for the National Endowment for the Humanities, taught at Georgetown University, and directed 18 seminars for school teachers for NEH, 12 of them in Italy. He is the co-author of The Medieval World View, with Wabash alumnus, Bill Cook '66.
He is currently director of education and outreach for the Dante Society of America, dealing with Dante in pre-collegiate classrooms and for the general public.
The talk is free and open to the public.