Roger Ide Organ Recital Given by David Hurd
by Karen Handley • February 16, 2016

Share: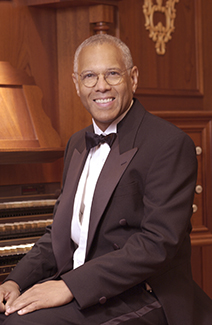 The Wabash College Music Department invites the public to the 16th annual Roger H. Ide Organ Recital at 7:30 p.m., Wednesday, February 17, in Pioneer Chapel. Organist, David Hurd, will play this year's recital.
Hurd is Professor of Church Music and Organist at The General Theological Seminary and Director of Music at The Church of the Holy Apostles (Episcopal), New York City. He will present the recital on the College's restored 1935 3-manual, 28-rank Aeolian/Skinner Pipe Organ.
The annual Roger H. Ide Organ Recital is funded by a bequest from Dr. Roger Ide, Wabash Class of 1959, who served as the Wabash College organist while he was a student. The memory of that experience was such a pleasant one for Dr. Ide that he chose to perpetuate the music with a gift that makes it possible to enjoy organ recitals for years to come.
The concert is free and open to the public. No ticket required. A reception will be held immediately following the concert.