Wabash Day 2015 - Chicago
• October 13, 2015

Share: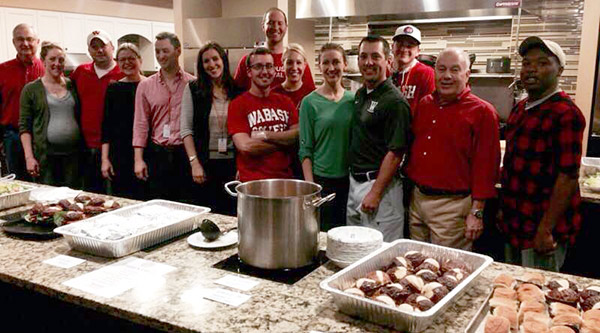 The Wabash Club of Chicago returned to the Ronald McDonald House for
the third straight year and participated in their Meals from the Heart
program.
The group planned the menu, purchased the ingredients, and
prepared a lunch for over 40 people in their full service kitchen at
the world's largest Ronald McDonald House.
This service gives the families time to relax and replenish after spending a long day at the
hospital at their child's bedside.