Jeremy McInerney to Present Charles Lecture
• September 29, 2015

Share: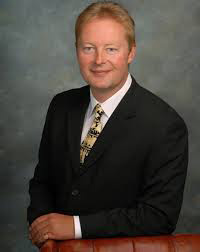 Dr. Jeremy McInerney, Davidson Kennedy Professor and Chair of Classical Studies at the University of Pennsylvania, will present the John F. Charles lecture at Wabash College at 8 p.m. on Wednesday, Sept. 30, in Baxter Hall room 101.
McInerney, who received his PhD from the University of California, Berkeley, in 1992, will present a talk titled: "Alexander the Great and the Silk Route." A specialist in both Greek and Roman history, Dr. McInerney has published extensively on his subject. He is the author of The Cattle of the Sun: Cows and Culture in the World of the Ancient Greeks and The Folds of Parnassos: Land and Ethnicity in Ancient Phokis, and a featured speaker on videos of full-length university lectures about the Greek World produced by The Great Courses (formerly The Teaching Company).
Dr. McInerney is a recipient of the Ira Abrams Award for Distinguished Teaching, one of the University of Pennsylvania's highest teaching honors
The John F. Charles Memorial Lecture was established by one of Professor Charles' former students, Bruce Baker '65. Baker funded the lecture out of his admiration for and love of his world history teacher. Professor Charles taught from 1940 through 1980 and was esteemed as a scholar and teacher, on campus and among his academic peers.
The talk is free and open to the public. A reception is scheduled to follow.