Michael Kimmel: Men and Masculinity
• April 20, 2015

Share: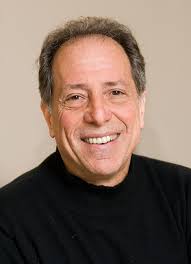 Wabash College will present Michael Kimmel, who will talk about masculinity and his book, Guyland, at 4:15 p.m., Thursday, April 23 in the Pioneer Chapel.
Kimmel is among the leading researchers and writers on men and masculinity in the world today. He is Distinguished Professor of Sociology and Gender Studies at Stony Brook University, where he directs the Center for the Study of Men and Masculinities. Kimmel is the author of more than 20 books, including Manhood in America: A Cultural History (1996), which was hailed as the definitive work in the field. His best-seller, Guyland: The Perilous World Where Boys Become Men (2008) investigates young people's lives today, based on interviews with more than 400 young men, ages 16-26.
Kimmel's talk on Thursday afternoon will focus on a sociological perspective on how and by whom men are socialized. It is free and open to the public.