Candidates for NAWM Board of Directors
• February 24, 2015

Share: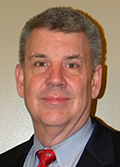 James A. Dyer '83 is the Director of Information Technology Project Management at Delta Faucet, having served in similar roles with Scottrade, Schneider National, Capital One, and Citibank. A recipient of the Admissions Alumni Fellow award, Mr. Dyer has actively supported Wabash primarily in the areas of admissions and alumni relations. In addition to referring prospective students and working college fairs in his area, he led the St. Louis alumni association for the past six years. With his move to Indianapolis, Dyer is now serving on the board of the Indianapolis Association of Wabash Men. Additionally, he is the Chairman of the Chapter Advisory Board for the Phi Delta Theta fraternity at Wabash and, along with his wife Susan, serves on the Parent Relations Committee. Active in his community and church, Dyer has served on the board of the local YMCA and has held several leadership roles within his church as a deacon, leading men's ministries, and small groups. A father of three, he and his wife live in Carmel, IN.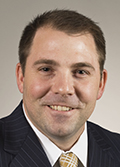 Stephen L. Mackin '98 is Chief Operating Officer of Cancer Treatment Centers of America (CTCA)—a five hospital oncology chain. He has worked for CTCA for more than 15 years, serving most recently as the President and CEO at Southwestern Regional Medical Center, CTCA's hospital in Tulsa, OK, a position he earned at age 31. Passionate about community involvement, Mr. Mackin has served on the boards of the United Way Foundation, the Tulsa Community College Foundation and Junior Achievement. Additionally, he has chaired events for the Leukemia and Lymphoma Society and Pancreatic Cancer group, PanCan. He is a graduate of Leadership Tulsa and is a member of the Young President's Organization. After earning a bachelor's degree from Wabash, he earned a master's degree in business administration from the University of Tulsa. Recognized in 2009 as one of Wabash College's "39 under 39," Mackin has built on the strong foundation he formed at Wabash, where he played both baseball and football, was a member of Sphinx Club, and was President of Beta Theta Pi. He says that serving on the National Association of Wabash Men would provide a "perfect opportunity to continue to support the institution that gave me the skills needed to enjoy success in my career and life." He and his wife, Kelly, live in Boca Raton, Fla. with their four daughters—Madolyn, Fiona, Amelia, and Josephine.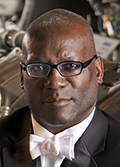 Marc A. Nichols '92 is Legal Counsel & Director of Compliance — Americas for the North and South America arm of Rolls-Royce plc, the British aviation and power systems manufacturer. He primarily helps lead Rolls-Royce's Defense & Aerospace legal matters, providing counsel to a $2.4 billion dollar business managing all government investigations, litigation, intellectual property, aviation and advanced sciences law. Mr. Nichols counsels all Rolls-Royce North America business sectors stretching globally from Canada to Brazil. He provides legal advice to nearly every business sector president at Rolls-Royce, and has led or co-led some of the highest profile matters facing the company, including investigations by various government agencies around the world (e.g., the UK's Serious Fraud Office; the US Justice Department; the Pentagon's Inspector General, Suspension and Debarment, and DARPA offices; the US State Export Control offices; Brazil's CENIPA; Ministries of Defense--Israel, Poland, Australia, etc.; the FAA; and others). Prior to his current position with Rolls-Royce, Nichols served as COO and General Counsel for Green Advantage, a national organization administering exams annually for construction industry trades-people. He also served as Inspector General of the U.S. Government Printing Office for two years, managing a team of 40 attorneys and staff and overseeing management practices at the agency and reporting to the CEO and to Congress. Prior to embarking on his legal career, Nichols worked at what is now Chase in New York and London for two years doing securities work as a banker. In addition to his professional duties, Mr. Nichols has always committed to volunteerism in the communities in which he has lived. He has chaired the board of directors of the Sustainable Business Network of Washington, DC, a group comprised of 400 companies leading the region's environmental corporate social responsibility efforts. He also serves on the Business Council of the Human Rights Campaign, aiding companies in being more responsive to gay and lesbian employees. Currently, Nichols serves on the Boys and Girls Club of Indianapolis and the Sapphire Theatre Company boards of directors, the latter of which he chairs. Marc is also vice-chair of the Legal Committee for the National Aerospace Industries Association. Nichols is a member of the US Supreme Court, US 10th Circuit, US District Courts of Colorado and DC, Southern District of Indiana, as well as the Indiana, Colorado and District of Columbia Bars. He received his AB from Wabash College in 1992 and JD from Washington and Lee University in 1998.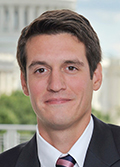 Benjamin J. Robinson '01 is a commercial litigation attorney at the law firm of Broad and Cassel, in Orlando, FL. Prior to joining Broad and Cassel, Mr. Robinson served as Deputy Rules Officer and Counsel to the Judicial Conference of the United States Committee on Rules of Practice and Procedure. While living in Washington, he was active in the National Capitol Association of Wabash Men. His past volunteer efforts for the College include recruiting, advising College externs, and returning to campus to support the Robbie Dreher Memorial Classic. Having recently returned to Central Florida, Robinson is again promoting the fame of the College throughout the Sunshine State. He seeks to serve the National Association of Wabash Men and the College by (1) working to sustain alumni involvement; (2) enlarging the reach and presence of the College by recruiting a diverse body of applicants; and (3) expanding professional opportunities for graduating students. Robinson is a member of the Malcolm X Institute for Black Studies and the Delta Tau Delta fraternity. He has two brothers who also attended Wabash, Josh '97 and Jeremy '04. He and his wife, Debra, have two aspiring Little Giants, Isaac and Nathaniel, and a daughter, Penelope.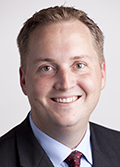 Joseph P. Trebley '01 is the Director of Indiana University's flagship startup program Spin Up. He is in charge of shepherding promising discoveries and innovations into the marketplace through new company formation. Prior to his current role, Dr. Trebley was a Principle at In-Vivo Ventures, LLC and Vice President of Research and Development for Kylin Therapeutics, Inc. He also served as Senior Innovation Strategy Manager at the Purdue Research Foundation. Trebley received his PhD from Purdue University in Medicinal Chemistry and Molecular Pharmacology. He is a published author in peer-reviewed academic journals and an experienced entrepreneur. He returns to Wabash often to speak to aspiring academics and entrepreneurs, assists in recruiting efforts for the football team, and hosts students for job shadowing. He is a board member and Chairman of the Career Services Committee for the Indianapolis Association of Wabash Men and serves on the board for Wabash's new Center for Innovation, Business and Entrepreneurship. Trebley has mentored and hired a number of students and alumni. His hope for Wabash men is that they gain early an understanding of the complexities of creating and supporting entities that are sustained on innovation. He believes that Wabash men are uniquely suited for such endeavors. Trebley was a Lilly Scholar and member of the Phi Delta Theta fraternity and he serves as a class agent. He and his wife have a daughter, Josie and two sons, Will and Sam. They recently moved to Carmel, IN.