U.S. News: Wabash Among Best
by Richard Paige • September 9, 2014

Share:
Wabash College is ranked among the best national liberal arts colleges by U.S. News & World Report in its annual listing of the best colleges, which was released Tuesday.
Wabash ranked 61st nationally and is designated a top-tier institution by the publication. Such a ranking places the College in the top-30 percent of all 236 ranked schools. U.S. News rankings are based on a weighted breakdown of the following criteria: graduation and retention (22.5%), assessment of excellence (22.5%), faculty resources (20%), student selectivity (12.5%), financial resources (10%), graduation rate performance (7.5%), and alumni giving (5%).
"Books like Colleges That Change Lives, which features Wabash, and guides from Fiske, Princeton Review, and U.S. News all provide useful tools that help families make informed choices about investing in higher education," said Wabash President Gregory D. Hess. "Obviously, we think the best way for a young man to determine if Wabash is right for him is to visit the campus to see for himself. Spending time at Wabash allows a student to experience the rigors of our classrooms, get to know our faculty and students, and connect to our alumni network. These are the most important aspects of a Wabash liberal arts education, which are difficult to measure in book chapters or college guides."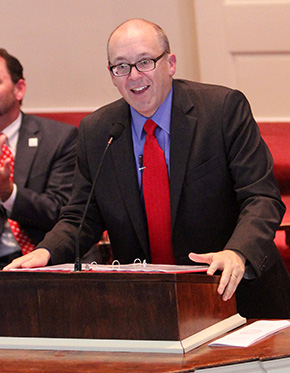 Wabash was also recognized as an "A+ School for B Students" by U.S. News as an institution "where nonsuperstars have a decent shot at being accepted and thriving – where spirit and hard work could make all the difference to admissions," according to the publication's criteria.
U.S. News listed that the College's incoming freshman class in 2013 carried an average grade point average of 3.7 with 72 percent of students finishing in the top-25 percent of their high school graduating class.
"It's great to see that U.S. News recognizes one of the historic strengths of Wabash College, our commitment to engage young men of promise in a rigorous liberal arts education that challenges them in every dimension of the college experience," said Dean of the College Scott E. Feller.
The U.S. News ranking comes on the heels of the College being named one of the best institutions for undergraduate education by the Princeton Review in its annual listing of the top 379 schools across the country. Wabash ranked No. 9 nationally in "Best Classroom Experience," a rating based on strength of its professors, classroom and lab facilities, the amount of in-class time devoted to discussion, and the percentage of classes attended. The College's student:faculty ratio is 11:1.
Further, Wabash was one of 40 schools nationally to be included in "Colleges That Change Lives: 40 Schools That Will Change the Way You Think About Colleges."