Wabash Chamber Orchestra Performing Sunday
• April 24, 2014

Share: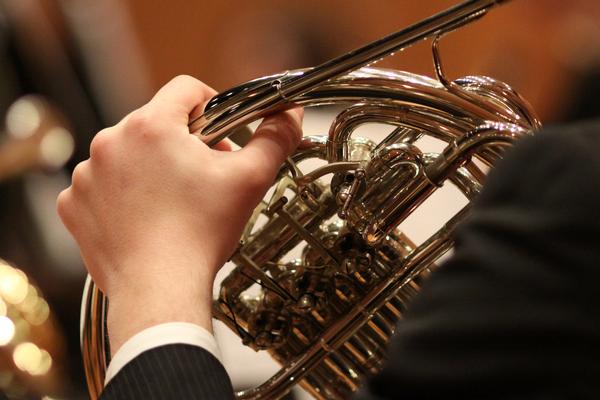 Wabash College's Music Department invites you to a concert given by the Chamber Orchestra. The orchestra will present its concert at 7:30 p.m., Sunday, April 27, in Salter Concert Hall in the Fine Arts Center.
Under the direction of Alfred Abel, the program comprises two classical masterpieces, opening with La Scala di Seta overture by Gioacchino Rossini, and concluding with Beethoven's Symphony No. 7 in A Major. La Scala di Seta, or "The Silken Ladder," was Rossini's operatic treatment of the familiar fairy tale Rapunzel and displays all of Rossini's famous sparkle, brilliance, and high drama.
Beethoven's 7th Symphony has long been regarded as one of the finest symphonies by the greatest symphonist of all time. Recently, the second movement of this masterpiece received popular exposure in a new quarter—the award-winning movie, "The King's Speech."
The Chamber Orchestra draws its members not only from the Wabash student body, but also from musicians on the faculty and staff, along with professional and amateur musicians from the surrounding area. The program will appeal to the entire community, and families are encouraged to take advantage of the opportunity to expose their children to the great classical repertoire in a warm and intimate setting.
The concert is free and open to the public.