Chicago Spring Dinner
by Tom Runge • April 15, 2014

Share: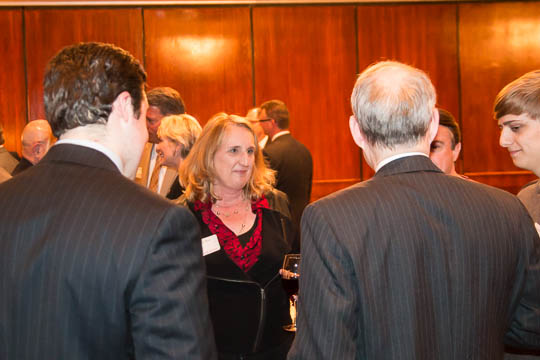 Alumni, parents, friends, and a prospective family fought through a spring snow storm to gather at Maggianos in Oakbrook for the annual Wabash Club of Chicago Spring Dinner. The unusual weather - a drop of 40 degrees from the weekend and a dramatic change from sun to blowing snow - didn't keep the Wabash community in and around Chicago away.
Joining Wabash's 16th President Gregory Hess and his wife Lora were Wabash's 14th President, Andy Ford H'03, and his wife Anne H'06. Representing the Trustees were Dudley Burgess '64 and his wife Judy. Serving as the evening emcee was Eric Schoettle '93, the current president of the Wabash Club of Chicago.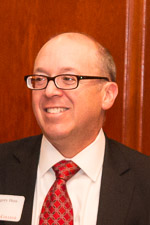 After the usual Maggianos great evening faire, Schoettle introduced President Hess who provided an update on the College. President Hess focused on some of the many changes ongoing including a description of the enhancements to the curriculum. The President also talked of the plan for building new residential options to the immediate West of the campus.
After President Hess, Wabash parent Rob Holm talked to the group about the impact Wabash has had, an continues to have, on his sons John '12 and Luke '14. Rob talked of the maturity and growth he and his wife Joann had seen from the very beginning at Wabash.
Many thanks to Eric Schoettle and Mike Warren '93 of Alumni and Parent Relations for putting the entire evening together.
Photos:
Top - First Lady Lora Hess talks to a prospective student and his family
Middle: President Gregory Hess
For more photos, click here.