A Performance to Remember
by Tom Runge • March 14, 2014

Share: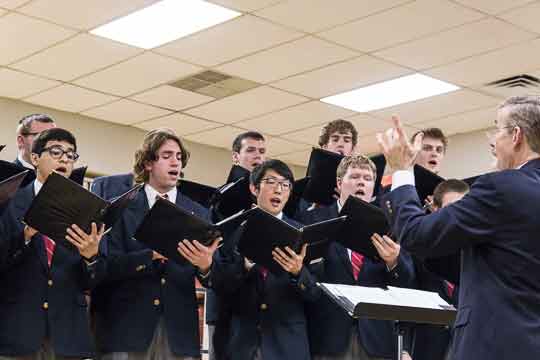 March 13, 2014. The last stop on the Glee Club spring break tour is in St. Louis. At this stage the guys are a little worn down but always put on a great show. Tonight was extra special. Our guys joined the world-famous Ambassadors of Harmony (http://aoh.org). Just like the PGA commercial says: These guys are GOOD!"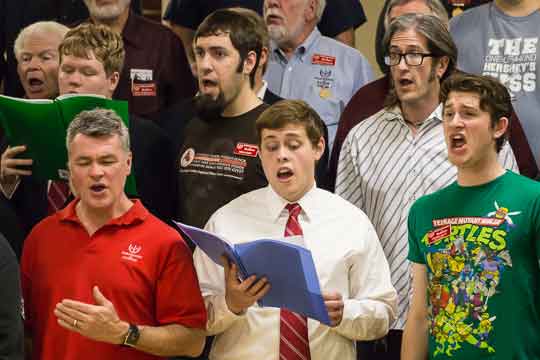 After a short warm up, the Little Giants were completely integrated into the two-hour practice. Now, forget what you know about musical practices. Director Jim Henry dissected every note of three or four numbers and the entire group mastered them. In one stint, Henry explained that hitting the higher notes was like an aircraft flying. It isn't the air under the wings pushing you up, it's the air over the wings lifting you up. As you can see, he even had the members mimic his short aero engineering talk.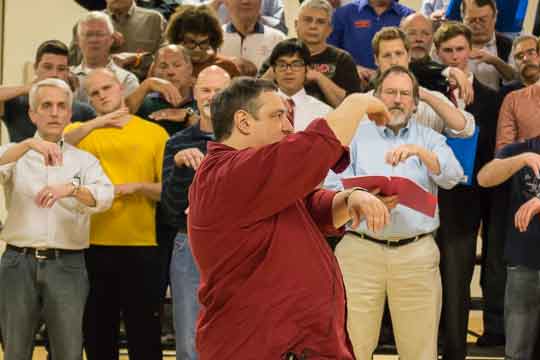 After the first segment of the practice, the Ambassadors took a break and they all listened to our guys perform. And we were good! Dr. Richard Bowen gave an "executive summary" of the Glee Club between numbers and, of course, we closed with "Old Wabash".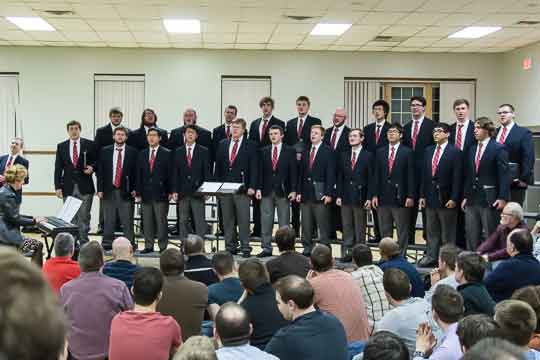 It was a great Wabash evening and one these members of the Glee Club won't soon forget.
For more photos from the evening, click here.
For photos from the visit to the Meramec Bluffs Retirement Community, click here.
For photos from the final night dinner with St. Louis area alumni click here.