Lilly Grant Supports National Leadership Initiative
by Richard Paige • January 31, 2014

Share:
Wabash College has received a $500,000 grant from Lilly Endowment Inc. to coordinate a national initiative that will help to build the leadership skills of pastors at a critical early stage of the ministerial careers. This effort will be overseen by the Wabash Pastoral Leadership Program.
Established in 2008, the Wabash Pastoral Leadership Program engages a diverse group of clergy with five- to ten-years of ministerial practice in two-year leadership development experiences. The pastoral leaders meet regularly as a cohort and converse with influential business and civic leaders across the state to explore the most pressing challenges facing Indiana communities. Encouraged by the success of the Wabash program, the Endowment awarded grants to 11 organizations across the country to establish similar leadership development programs for early career pastors in other regions.
Program Director Derek Nelson, Associate Professor of Religion at Wabash, said, "The Wabash Pastoral Leadership Program has been very successful in developing the potential of pastors to become adaptive leaders in their communities. Now that Lilly Endowment has funded similar programs at other institutions, it is important to coordinate with these organizations as they get off the ground, and share what we have learned from our own work these past years."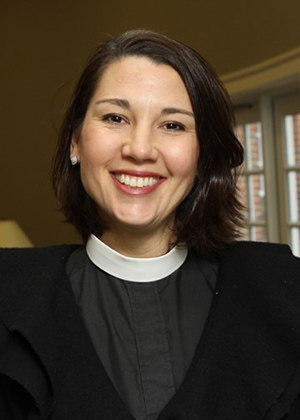 Wabash Associate Director Libby Manning will convene annual gatherings to help these new programs develop partnerships with each other and share knowledge and resources to aid their work. "Being a pastoral leader in Indiana is a profound blessing due in part to Endowment-funded initiatives like the Wabash Pastoral Leadership Program. I am delighted to be part of the team supporting organizations in other states as they develop similar pastoral leadership programs for talented young pastors. These programs undoubtedly will have a positive long-term impact on the well-being of states and local communities." said Manning, who also serves as Associate Pastor at Christ the Savior Lutheran Church in Fishers.
Raymond Williams, senior adviser to the Wabash program, will assist in the planning and development of coordination activities, which also will include site visits and the development of a website.
Christopher L. Coble, the Endowment's vice president for religion, said, "The Endowment is committed to strengthening the leadership capacities and skills of pastors across their ministerial careers. We have been pleased with the success of Wabash's Pastoral Leadership Program and believe that Wabash can play an important role in coordinating and supporting similar efforts across the country."
Wabash President Gregory D. Hess said, "Institutions need to build on their strengths. Developing religious leaders who make a positive impact in their communities is something that Wabash has been doing well for a while. To go the next step and help other programs to do that work in their own contexts is part of what Wabash is all about. We need people in all walks of life who can lead effectively and live humanely."
Participants in the Endowment's Early Career Pastoral Leadership Development initiative include:
Austin Presbyterian Theological Seminary, Austin, Texas
Chautauqua Institution, Chautauqua, New York
Collegeville Institute for Ecumenical and Cultural Research, Collegeville, Minnesota
Gordon-Conwell Theological Seminary, Boston, Massachusetts
Morehouse College, Atlanta, Georgia
Pepperdine University, Malibu, California
Seattle University, Seattle, Washington
Union Theological Seminary, New York, New York
University of Chicago Divinity School, Chicago, Illinois
Wabash College, Crawfordsville, Indiana
Wake Forest University, Winston-Salem, North Carolina
Wesley Theological Seminary, Washington, D.C.