Princeton Review Names Wabash 'Best Value'
• January 30, 2014

Share:
Wabash College has again been named of the nation's "Best Value" Colleges according to The Princeton Review.
The Best Value Colleges, subtitled "The 150 Best-Buy Colleges and What It Takes to Get In," profiles 75 public and 75 private colleges the Princeton Review designates as "Best Values" based on the Company's surveys of 2,000 colleges and universities in 2012-13.
Of the 75 private schools on the list, The Princeton Review names 65 in alphabetical order. Wabash College is among the top schools.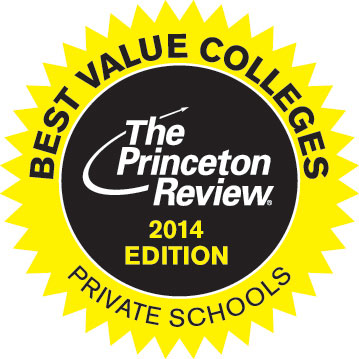 The Princeton Review originated in 2004 and has reported in cooperation with USA TODAY since 2009, the company selects schools based on its analysis of more than 30 data points with cost data reflecting school-reported figures for 2013-14. The company also factors in data it collected over the past three academic years from its surveys of students about their satisfaction with their financial aid awards and academic experiences at their schools.
"We commend Wabash College and all of our 'Best Value Colleges' for their outstanding academics," said Robert Franek, Princeton Review's Senior VP/Publisher, "equally impressive are their efforts to be affordable to students with need – either via comparatively low sticker prices, generous financial aid, or both.'
Williams College in Williamstown, MA. again tops the private college list. Harvard, Swarthmore, Yale, and Princeton round out the top five.
Click here to read the Princeton-Review's two-page profile of Wabash College. The Princeton Review publishes an annual "Best Colleges" book and "Best Values" publication.
Wabash Scores Big in 2013 Princeton Review
Wabash College on MoneyWatch's "Best Professor list.
U.S. News: Wabash Among Top Liberal Arts Colleges