Chicago Holiday Luncheon - Biggest Ever!
by Tom Runge • December 11, 2013

Share: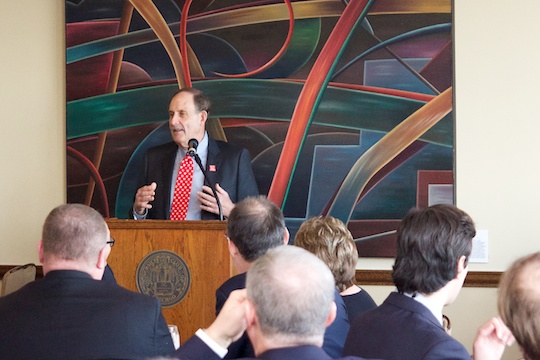 The largest group on record welcomed President and Mrs. Gregory Hess to Chicago on a typical cold and windy December day.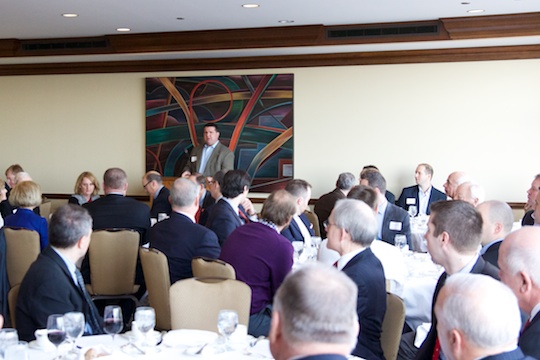 Club President Eric Schoettle '93 welcomed the group to the luncheon and served as the master of ceremonies. Eric introduced the Trustees present (six in all!), President and Mrs. Hess, former President Andy Ford H'03 and former first lady Anne Ford H'06, NAWM President Greg Estell '85, Lacrosse Coach Terry Corcoran, and special guests Tobey and Peggy Herzog.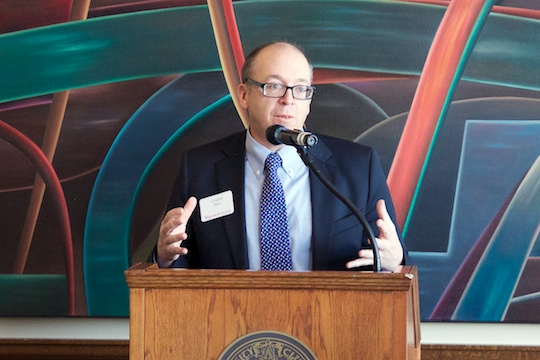 President Gregory Hess provided the official welcome and took time to update the attendees on the college's fall semester and some of the exciting efforts ongoing. He also answered questions before lunch.
After lunch, Wabash legendary Professor Tobey Herzog H'11 captivated the audience as he talked of his 38 years teaching at Wabash. Herzog explained the last course he will teach – a Literature course involving the works that have influenced his teaching…and his learning. Tobey has influenced countless young men as a teacher and mentor and this was readily apparent in the group's reactions.
Photos:
Top: Professor Tobey Herzog H'11
Middle: Eric Schoettle '93
Bottom: President Gregory Hess
For more photos from the Luncheon, click here.