Jeremy Bird '00 to Talk Politics, Career
by Howard Hewitt • October 16, 2013

Share: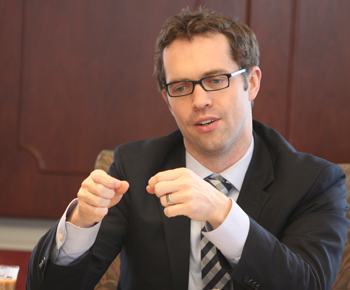 Wabash students have admired the accomplishments of Jeremy Bird '00 from afar since his work in the 2008 presidential campaign. The Wabash Community will host Bird on campus Tuesday and Wednesday.
Bird '00 graduated Wabash and attended Harvard where he got interested in community organizing and politics. He worked for the political campaigns of Howard Dean, John Kerry, and then signed on with Sen. Barack Obama in 2008. Bird was a state field organizer in the President's first campaign. Bird was one of the key leaders as Obama's national field manager in 2012.
The St. Louis native and Wabash religion major will spend two days on campus. He will give two public talks but meet with several groups and attend classroom sessions.
Bird will speak at 8 p.m. Tuesday in Baxter 101. His topic will be "After the Election." He will talk specifically about the 2012 election in a noon talk Wednesday, also in Baxter.
He will have private events with College Republican, College Democrats, and The Bachelor. Bird was a Bachelor writer while a student. He also helped found the Wabash College Lacrosse Club.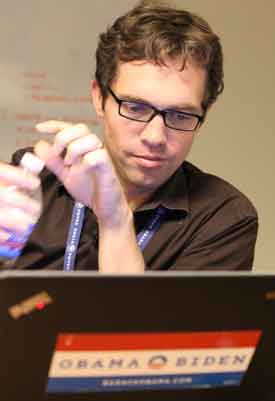 You can see a short video from the Wabash You Tube channel of Bird discussing the 2012 campaign here. Here is a Wabash Magazine story about Bird's work in the 2008 Obama campaign.
Bird is a founding partner of 270 Strategies which is a private company built to organize grassroots campaigns for successful presidential campaigns. The company has already joined forces with Ready for Hillary – a group encouraging Hillary Clinton to seek the presidency in 2016.
Others have certainly taken notice of Bird's success and impact in politics. He has been regularly featured in national print and electronic media. Most recently, Bird was named to Fortune Magazines 2013 40 Under 40 list of influential executives and "the year's most important young innovators, risk-takers, and rule-breakers in business."
Bird's 8 p.m. Tuesday, and noon, Wednesday, talks are free and open to the public.