Southeast Michigan - 2013
by Roy Sexton '95 • October 7, 2013

Share: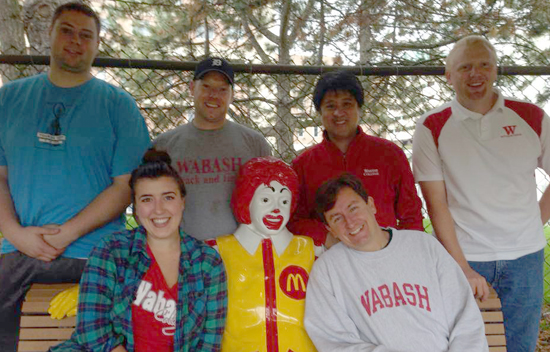 Here in Southeast Michigan , we had a great time supporting Ronald McDonald House for Wabash Day. Thanks to Terry Hamilton '89 for organizing and for the alums who attended: Ron Recinto '87, Roy Sexton '95 (me!), Khurshaid Alam '97, Daniel Sweet '04 and Emily Fleishman, Caleb Mast '09, and Kyle Nagdeman '10. (Apologies if I interpolated any class years - working from memory here. And as I just rounded the corner on 40 last year, my memory - always a bit shoddy - has taken a turn for the worse!)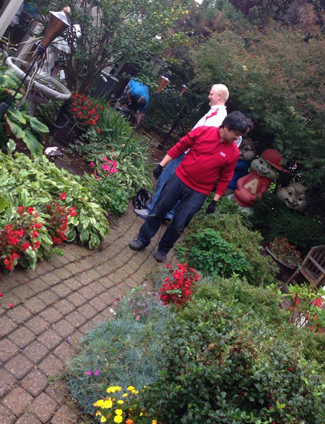 Today, with the direction of Mike McCoy and Irma from the House, we performed a variety of jobs, including cleaning common areas such as halls and the dining room, window washing, gardening, and organizing their food pantry area. The Detroit home is a 25 bed home located between Children's Hospital of Michigan and Detroit Receiving Hospital, with the address being 3911 Beaubien in Detroit.
There also was a camera crew there today, filming a quick piece on the House, and a few of our folks were interviewed so I suspect Wabash Day will have a few mentions there. I've included Mike McCoy on this message so he can let us know when and where that appears.

While we didn't necessarily get a chance to meet or interact with any of the residents today, we were so impressed by the heart and enthusiasm of the staff. We were also happy that we could help the Ronald McDonald House, in some small way, continue to provide a warm, clean, welcoming environment to families facing a health crisis with one or more of their children.