Montgomery County 2013
by Herm Haffner • October 7, 2013

Share: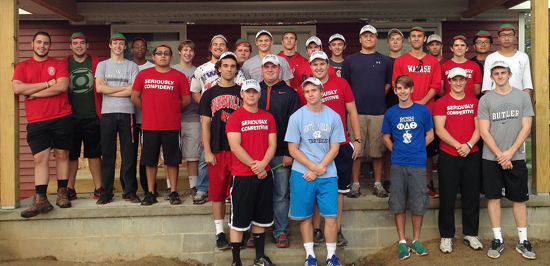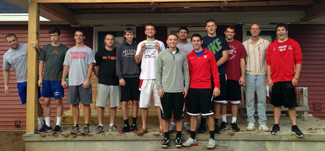 Projects in Crawfordsville were largely staffed by Wabash Students.
Every Wabash living unit was represented with 115 students turning out to participate. Additionally, the Purdue University Habitat Chapter worked Saturday. Wabash
's APO, MXI and the Muslim Students Association also participated..

Alumni workers included. Jim Amidon, Herm Haffner, Jimmy Haffner, Craig Green, Bill Fells. Aus Brooks, Dale Milligan, Todd Barton, Chip Timmons, Kyle McLaughlin.
Others who headed up projects: Morse Odle, Kym Bushong and Keith Strain.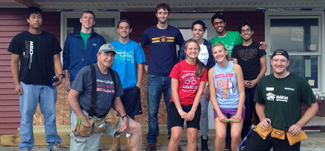 Students worked at the Animal Welfare League, Vanity Theater, Old Jail Museum, Habitat, Crawfordsville Parks and Recreation, Pam's Promise, Carnegie Museum, American Red Cross, and for youth football.