Prihoda '99 to Give Advertising Talk
• October 3, 2013

Share: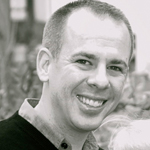 Wabash College will present a talk by Nick Prihoda, who will discuss advertising, human behavior, and the liberal arts in a special presentation at 7:30 p.m., Monday, October 7 in Lovell Lecture Room (101) in Baxter Hall. The title of his presentation is "Modern Day Mad Men and Mad Women: Changing Human Behavior through Advertising Starts with the Liberal Arts."

Prihoda is a 1999 graduate of Wabash College with a major in history and a minor in international studies. Fascinated by the power of creativity to transform human behavior, Prihoda excels at blending creative, business, and operational viewpoints. A veteran of such high-profile Leo Burnett accounts as Nintendo and Allstate, he now steers Young & Laramore's (Indianapolis) efforts for Brizo, Upland Brewing, Building Tomorrow, and Goodwill of Central Indiana.

Prihoda describes his presentation as follows: "During my time at Wabash, I didn't exactly choose my classes and major for a planned future career, but in hindsight they were the perfect basis for my ultimate career in advertising. I have thoroughly enjoyed the last eight years using my Wabash education to change human behavior through advertising. Working on high profile campaigns in various industries, including insurance, video games, beer, fashion and retail, the skills and lessons learned through a liberal arts education daily drive both me and my work forward. I will share just what my Wabash education really taught me, how this education is relevant in today's marketplace, and what unique experiences result when you spend your day working with advertising campaigns like Allstate's Mayhem and Nintendo's Wii U and Mario games."

The presentation is the third in a lecture series titled "The Liberal Arts at Work," funded by the Anne and Andrew T. Ford Fund in the Liberal Arts. Prihoda's talk is free and open to the public.