Red Pack Tops Regional Poll
by Doug Baker '15 • September 26, 2013

Share:
The Wabash cross country team vaulted five spots in the latest U.S. Track & Field and Cross Country Coaches Association (USTFCCCA) national rankings while also moving into the top spot in the Great Lakes Regional rankings.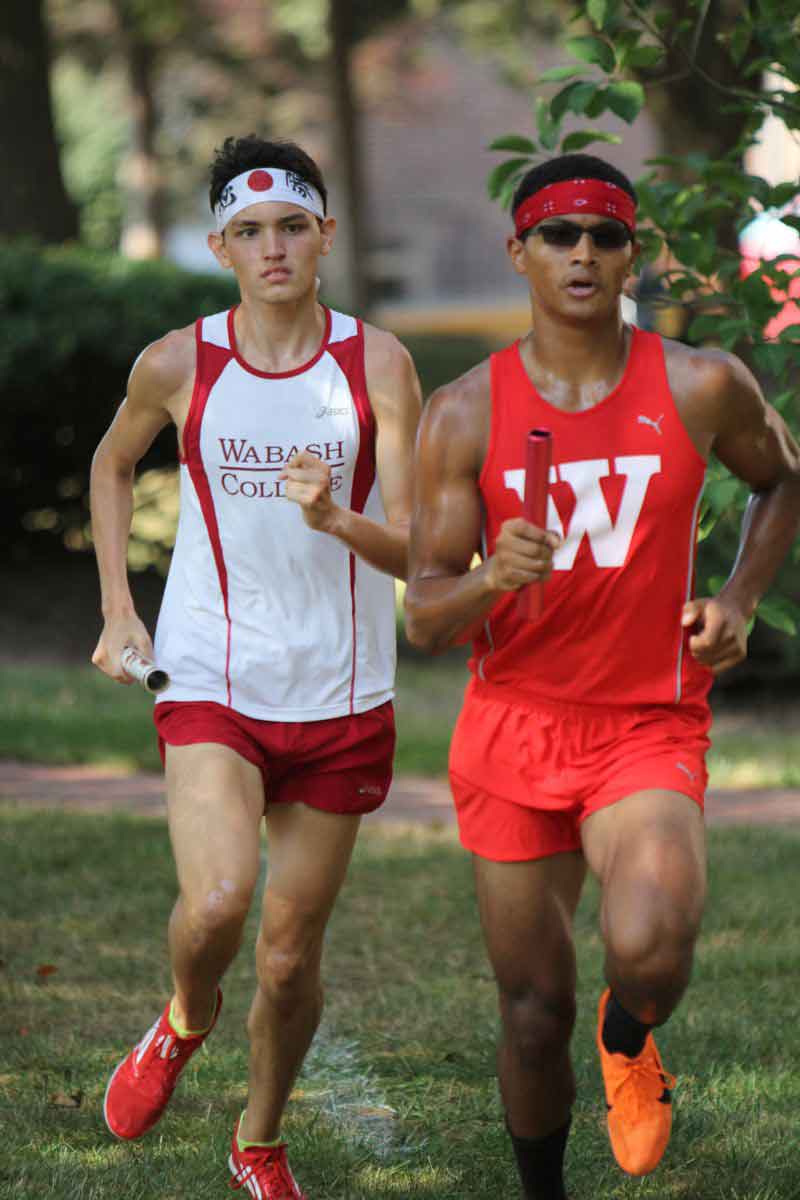 After a strong weekend, the Wabash cross country team came in at number one in the Great Lakes Regional and 12th in the nation. The team was previously ranked second in the region behind Calvin College. Calvin has won the Great Lakes Regional each of the last 17 years, and came in at number two this week. Manchester, Case Western Reserve, and Mount Union rounded out the top-five spots.
Wabash moved up seven spots from 24th in the preseason poll to 17th in the first regular season poll issued last week. The Little Giants' move to 12th this week also places them one spot ahead of Calvin. The Knights fell seven spots from sixth place last week. North Coast Athletic Conference foe Allegheny has been ranked 24th for the past two weeks. On top once again is North Central, which is now the unanimous number one for the second time this season.
Wabash won the Indiana Little State title this past weekend for the first time since 2010, defeating teams including the University of Indianapolis (Division II) and Manchester. The team will split up for their next race with a portion of the squad racing October 4 at the Notre Dame Invitational. Other members will compete October 5 at Hanover College for Pre-Nationals. The NCAA Great Lakes Regional is schedule for November 16 in Grand Rapids, Michigan with Calvin to serve as the host school.
USTFCCCA Regional Rankings - Sept. 24 (pdf)
USTFCCCA National Rankings - Sept. 25 (pdf)