President Hess Visits South Bend Group
by Tom Runge • September 6, 2013

Share: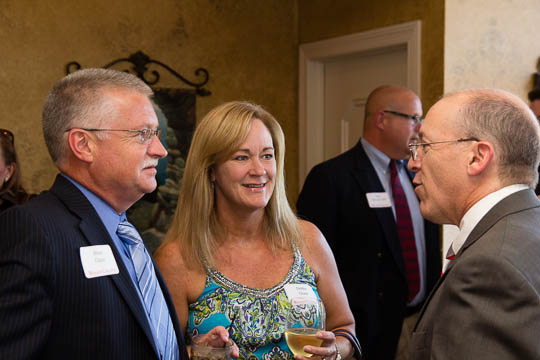 The St. Joseph Valley Association of Wabash Men welcomed Wabash's 16th President, Greg Hess, to their area on Thursday, September 5, 2013. Local alumni were joined by several parents at the event held at Villa Macri in Granger, Indiana.
Local alumni leader Peter Horvath '92 served as the evening's emcee. He welcomed everyone and introduced President Hess who then made a few remarks to the group. He stressed the need for Wabash to define the value of a liberal arts education in general, and the value of a Wabash education in particular.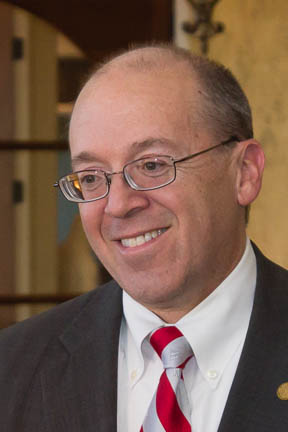 President Hess went on to say that providing additional leadership opportunities to our students is a priority. Leadership opportunities abound at Wabash and our goal should be to continue to strengthen those, the President stated. Finally, he mentioned our task of opening our students' eyes to the world.
President Hess went on to answer a few questions before catching up with more attendees.
Many thanks to Peter Horvath for setting up the evening and to Steve Hoffman '85, senior major gifts officer, and Bryan Roesler '06, assistant annual giving director, for also attending.
A good time was had by all!
Photos:
Top: Wabash parents Brian and Debbie Glaze talk with President Hess.
Middle: President Hess
For more photos of the evening, click here.