Ft. Wayne Group Welcomes Greg and Lora Hess
by Tom Runge • September 4, 2013

Share: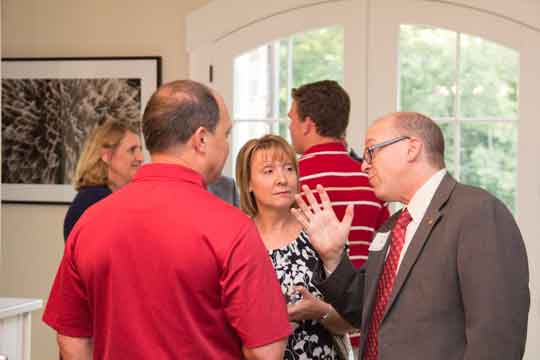 Melani and Pete ('84) Wilson opened their home to President Greg and Lora Hess as well as Ft. Wayne area alumni and parents on Wednesday, September 4th. The reception marked the first trip of Greg and Lora to the area.
Alumni ranged from the class of 1955 to a recent graduate. Several parents also attended.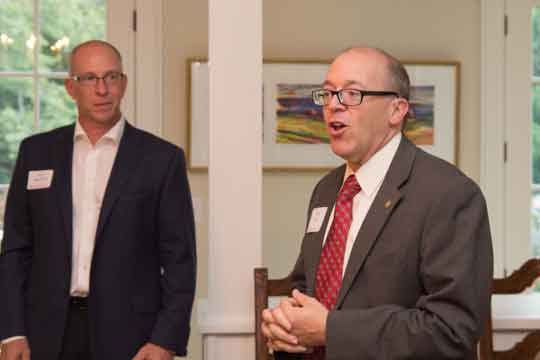 President Hess made a few brief remarks then opened it up for questions. Before that, in a light-hearted moment, he asked that the first question not be about Wabash going co-ed. (At every event thus far, that's been the first question.) The President mentioned that his Chapel talk, captured on YouTube, makes it clear Wabash is all about educating young men.
President Hess was joined by Steve Hoffman '85, senior major gifts officer at Wabash.
Many thanks go to Melani and Pete for their hospitality and generosity.
Photos:
Top: President Hess speaks to Wabash parents David and Carol Dettmer
Middle: President Hess introduces himself and Wabash First Lady Lora Hess
For more photos from the evening, click here.