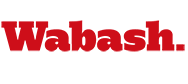 Bachelor Wins Seven ICPA Awards
by John Dykstra '13

April 15, 2013

Five members of The Bachelor staff won awards Saturday afternoon at the Indiana Collegiate Press Association Convention and awards lunch in Bloomington, Indiana.

The Bachelor submitted entries in the Division III Newspaper category for the 2012 calendar year.

Kenny Farris '12, who was News Editor last school year, won 2nd place for Best Breaking News Reporting for his article "Former Student Charged."

Current Creative Editor Riley Floyd won 3rd place for Best In-Depth Story with his article "Freedom Rider."

Tyler Griffin '13 won 3rd place for Best Entertainment Column" with his opinion column "Cooties Plague Wabash."

Alex Robbins '13, who was Opinion Editor last school year, won 3rd place for Best Sports Column with his column "Tiger Woods is Not Golf's Only Story."

Floyd and current Cavelife Editor Alex Totten '13 won 3rd place for Best Feature Page for their page on college fashion, which was published last fall.

The Bachelor Staff as a collective won 2nd place for Best Staff Editorial with an editorial it published before Honor Scholar Weekend last March titled "Take Yourselves Seriously." It also earned 3rd place for Best Themed Issue with its 2012 Monon Bell issue.