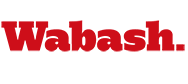 Michigan 2012
by Terry Hamilton '89

September 17, 2012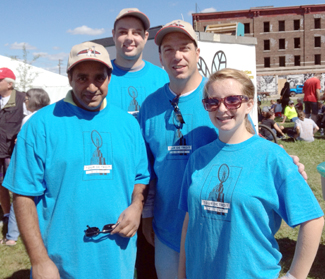 Wabash Day had great weather in SE Michigan -- we were rolling in the "D" near the corner of Wabash and Michigan Avenue in Detroit at the Tour-de-Troit, in its 11th year as a 20-plus mile bike tour of the city of Detroit, benefitting the Greening of Detroit, which has raised over $100,000 in its quest to improve Detroit through the creation of safe bike ways in the city. We served food from local restaurants to over 5,000 riders and volunteers.

Our volunteers in this group picture included:

Dr. Kursh Alam '93
Caleb Mast '09
Terry Hamilton '89
Emily Hamilton (daughter of Terry in her 5th or 6th Wabash Day -- we can't remember)

DeAirah Banks and Ron Recinto '87 also volunteered.